U.S. stock markets opened sharply down on Friday, extending the heavy sell-off from the prior trading session, with concerns over the aggressive Covid-19 spread globally intensifying, as the number of people infected surpassed 100,000 and jittery investors shift to safe havens assets such as bonds and gold are considered.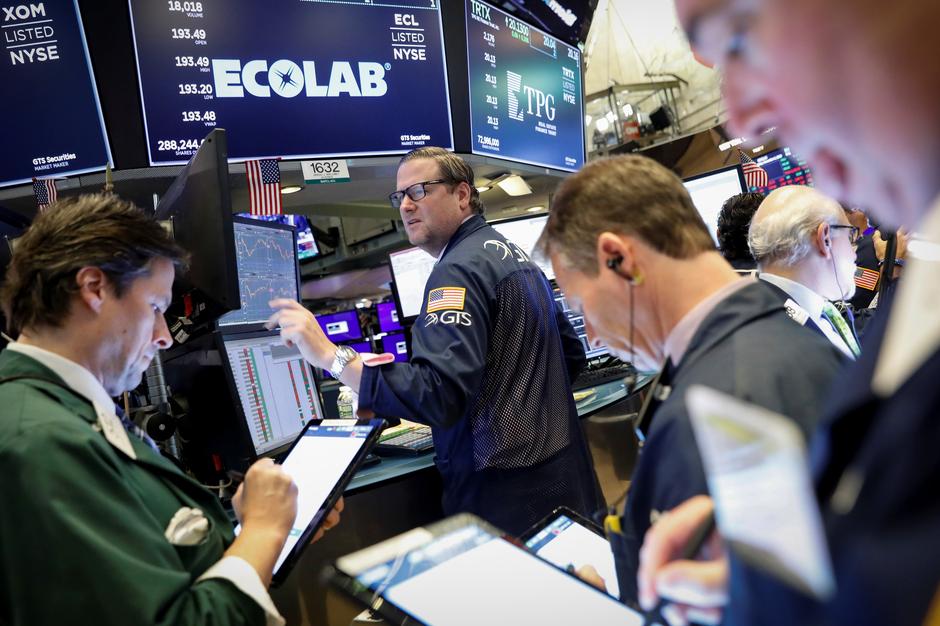 Photo: Reuters
The Dow Jones eased by 1.38 percent, to 25,763, the S&P 500 lost 1.60 percent, to 2,976 and the Nasdaq Composite went down by 1.53 percent, to 8,598 at 1553 GMT.
The Covid-19 disease spread globally has put pressure on safe-haven assets, notably pushing the U.S. Treasury ten-year note yield to a new minimum of 0.7 percent, indicating intensified fears over the economic impact of the viral panic world-wide. Yields decreased as bond prices jump.
Shares were likely to finish a volatile week with deeper losses as the spread of the viral outbreak intensifies, boosting purchases of assets considered by most as safe havens and putting further pressure on those assets, which were seen as risky, for example stocks.
All that outweighed stronger-than-expected jobs data from the Labor Department, which showed that the U.S. economy managed to create 273,000 new jobs in February. However, it was noted the data was compiled before the virus contagion spread globally.
Tesla Inc.shares slipped by 3.88 percent, Apple stock went down by 2,27 percent after Deutsche Bank cut its stock price target from $395 to $295.