Wall Street stock markets joined a worldwide rebound from last Monday's sell-off after the U.S. Fed announced it would purchase corporate debt for the first time since Great Depression. This recent move from the regulator came after democrats stopped for the 2nd straight day an almost $2tn economic stimulus package.
The central bank also noted that further measures it may roll out as well to support financial markets. But still the U.S. indexes extend decline as stimulus uncertainty weighs. The Dow Jones plummeted 3.04 percent, to 18,591, the S&P 500 dropped by 2.93 percent, to 2,237 and the nasdaq Composite eased by 0.27 percent, to 6,860 before the close bell.
The Fed has offered to buy a limitless number of assets in sustainable markets and has expanded its mandate to corporate and local government bonds. The package may amount to $4Tn or more in the form of loans to non-financial companies.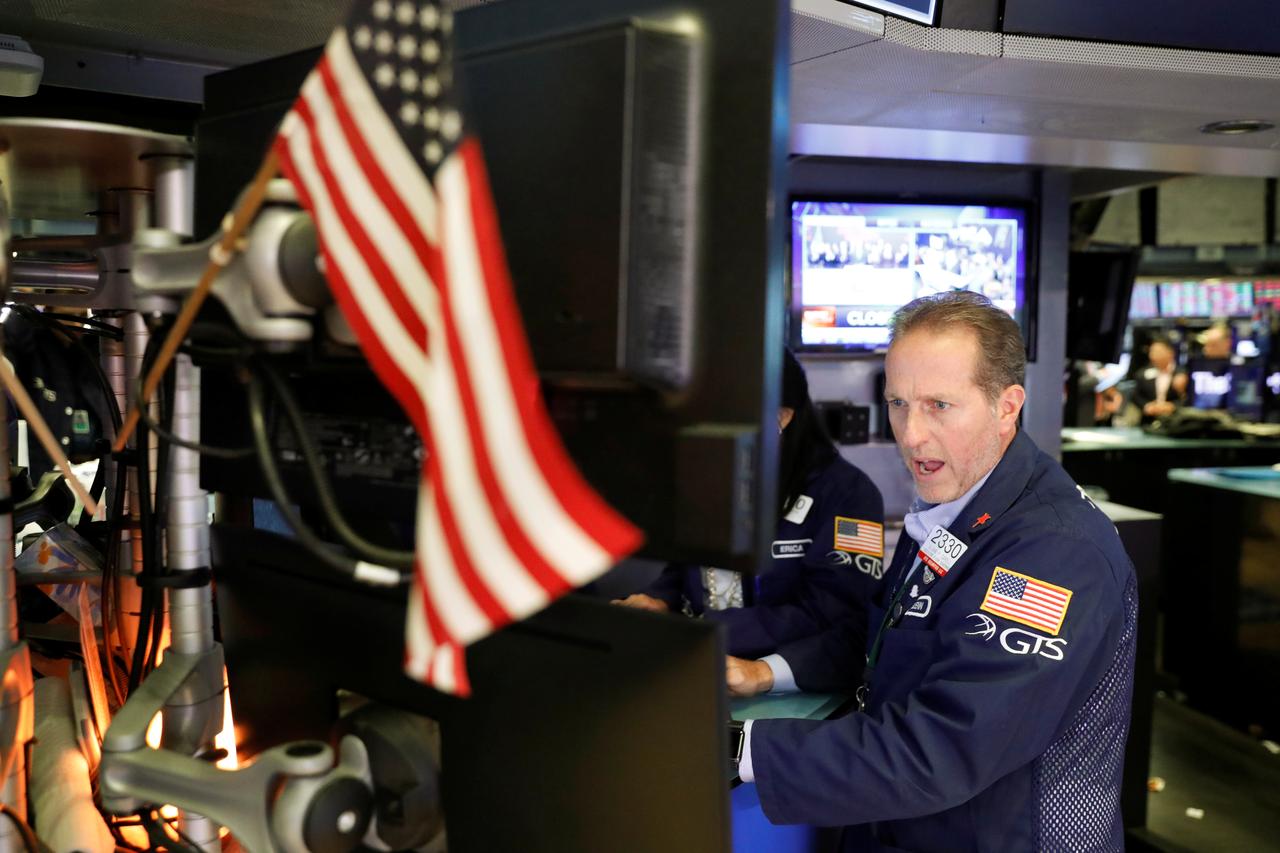 Photo: Reuters
So, the regulator is ready to purchase a wide range of investments, including corporate notes for the first time, to buoy trading in markets that help home buyers buy houses, state and local governments obtain loans and businesses to get enough short-term cash to make payroll.
The Fed succeeded to calm the bond markets, where the yield on 2-year Treasury bonds reached its lowest level since 2013, while the yield on 10-year bonds fell sharply to 0.77 percent.
Wall Street and some other stock markets have lost around 1/3 of their value through the past month as business lockdowns continue and airlines, retailers and other sectors suffer growing losses.
Economists increasingly consider a recession seems inevitable. Analysts are cutting their forecasts for next corporate profits and none knows how deep the downturn might be or how long it will last.
Experts say investors need to watch a decline in numbers of new cases of virus before markets can find a bottom.
Johnson & Johnson tumbled by 7.30 percent on Monday, Visa went down by 7.55 percent, JPMorgan Chase lost 5.35 percent. Chevron and ExxonMobil eased by 8.71 and 3.94 percent respectively.
Source: Marketwatch