Wall Street opened positive on Monday ahead of a fresh round of corporate earnings including Microsoft and Amazon shares moves and optimism with regard to trade talks after White House adviser Larry Kudlow mentioned in an interview that duties, which are planned to enter into the force in December could be withdrawn if discussions with China continue to go well.
Chinese Vice Premier Liu He confirmed on Saturday that Beijing will continue to work with Washington to address each other's key issues on the basis of equality and mutual respect, and that cessation of the trade spat would be good as locally, so globally.
The Dow Jones index grew by 0.03 percent, to 26,778 at 14.20 GMT. The S&P 500 gained 0.37 percent, to 2,997, whereas the Monday's growth leader became the Nasdaq and its 0.52 percent jump, to 8,131.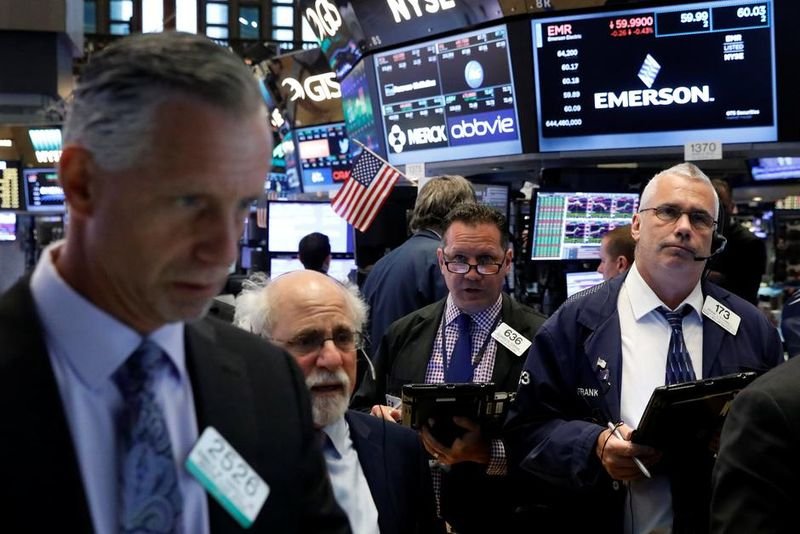 Photo: Reuters
Wall Street began trading on the green territory on Monday due to positive news regarding a long-awaited resolution to the Sino-U.S. trade war. But this jump was capped by a tumble in Boeing securities.
The main support for stocks were the shares move of Apple (+1.28), JPMorgan Chase (+1.58), Chevron (+1.35), Facebook (+1.11), Nvidia (+1.84), Bank of America (+1.98) and etc.
Meantime, the Boeing securities capped the Wall Street gains, as its shares collapsed by 4.20 percent at 14.33 GMT, marking its worst 2-day drop in over 10 years after multiple downgrading by a lot of brokerages after ex pilot comments. The significant impact had also IBM tumble (-2.04).