U.S. stock markets opened mostly in the green on Tuesday morning on investors expectations of Trump's speech later this day. Earnings beat forecasts, despite of Alphabet posts about gasping advertising prices and decreasing margins.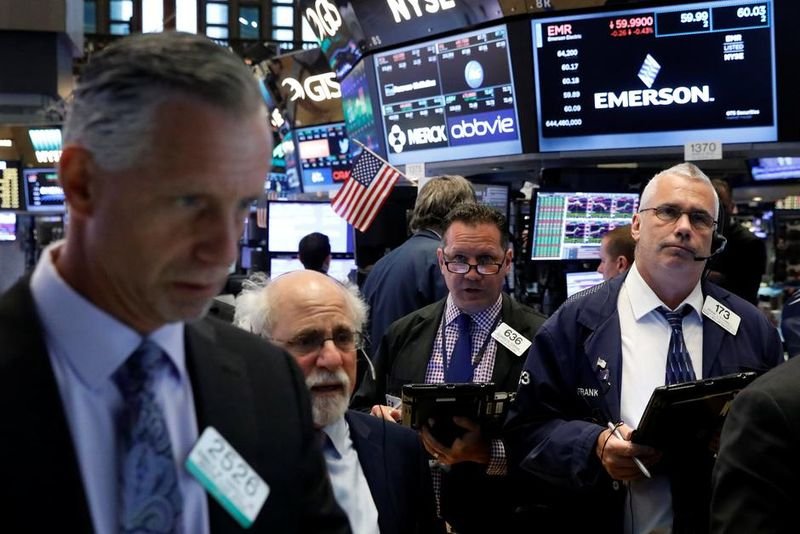 Photo: Reuters
The S&P 500 is on its path for a 5th gain in a row after market participants' refreshing sentiment on hopes for Sino-American trade talks to reach the finish.
The Dow added 0.43 percent, to 25,343, the S&P 500 rose 0.24 percent, to 2.731, boosted by tech and consumer-discretionary shares, the Nasdaq Composite Index ticked up 0.57 percent to 7,389 at 3.18 p.m. GMT.
So, after so vivid hit for 9-week highs of European markets on solid gains of banks and energy giant BP, the Wall Street followed this upwords trend, although investors were disappointed by some quarterly reports from Google-parent Alphabet Inc. with its 0,8 percent drop. Seagate Tech Inc lowered 4.9 percent on a downbeat current-quarter forecast.
Apple Inc. surged 1.8 percent, pushing the tech index 0.8 percent up.
Following a mixed 2018 end, U.S. stock markets have had turned over a new leaf, demonstrating a good beginning this year with the S&P 500 and the Dow up more than 8 percent, and the Nasdaq 10.7 percent augment.