U.S. stock markets closed mixed on Tuesday, investors live under the radar, waiting for the clue decisions from ECB - on Thursday, from Fed and BoE - next week.
The Dow Jones managed to gain 0.28 percent, at 26,909, the S&P recovered softly by 0.03 percent, to touch 2,979, whereas the Nasdaq slipped by 0.04 percent, to 8,084 before the close bell.
As for the abroad news, British PM Boris Johnson got his own way and the UK's Parliament was shuttered for 5 weeks. He also continues to insist, denying the another Brexit delay. Meantime, China removed more hurdles for inward investment, as global funds need no more to get approval to sell China's stocks and bonds.
The S&P 500 remained approximately unchanged in Tuesday with a rally in energy and industrial stocks that tried to offset the decline in the tech and real estate areas as investors preferred likely value over growth.
Manufacturing sector helped to rise the Dow Jones, while the tech shares pulled the Nasdaq down, posting its 3rd decline in a row.
China factory-gate prices declined last month at their sharpest pace in 3 years, affected by Sino-U.S.trade war.
The Germany's news, alongside with U.S.-China friction alleviation pushed U.S. Treasury yields to 4-week highs, following German bonds.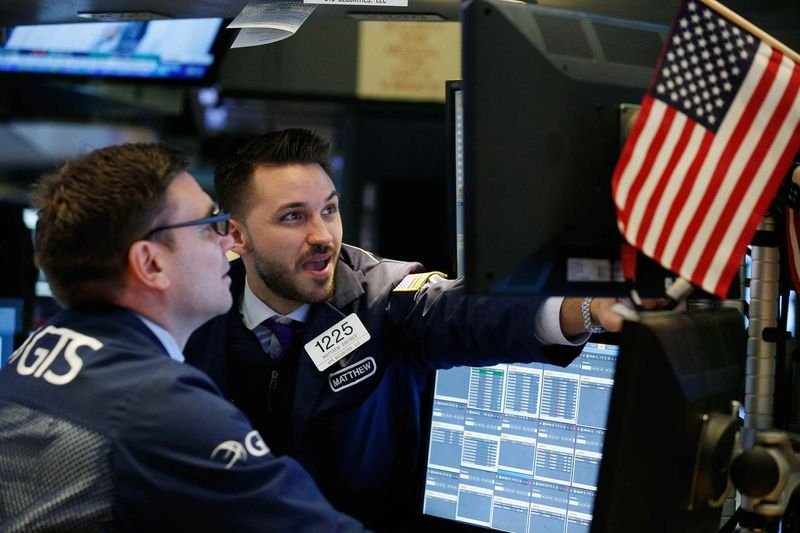 Photo: Reuters
The six stocks of the 11 major sectors in the S&P 500 finished session higher, with energy companies and industrials posting the biggest gains, whereas real estate shares dropped 1.4 percent, becoming the loss-leaders for Tuesday.
Apple shares went down by 0.46 percent on news about latest iPhone and Watch updates.
Wendy's securities crashed by 10.21 percent after the fast food chain announced a decline in its full-year 2019 adjusted profit.