On Tuesday Wall Street headed to start the trading day lower for the second session in a row, after a report that the Trump cabinet was pushing forward with discourses around potential checks on capital flows into China emerging new concerns over the result of the exchange negotiations later the current week.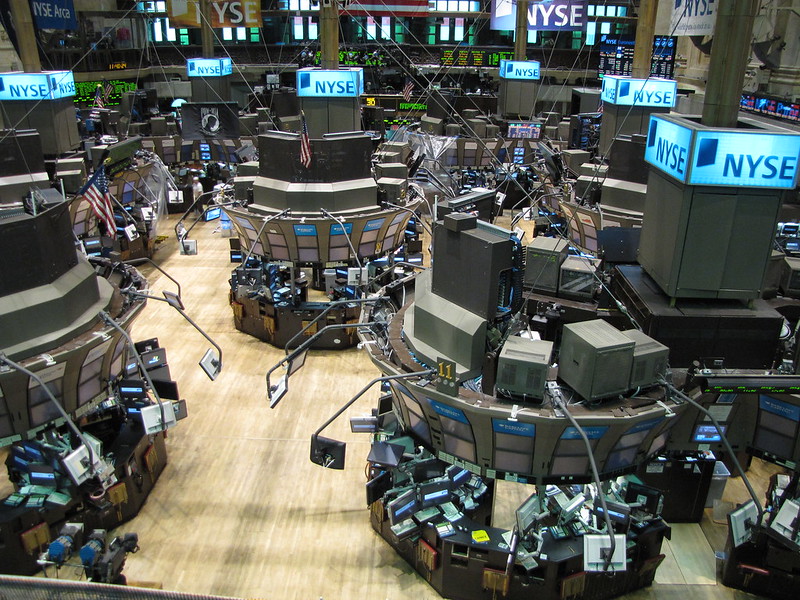 Photo: Flickr
The report came as pressures raised after the U.S. broadened its exchange blacklist to incorporate Chinese video observation company Hikvision and equipment producer Zhejiang Dahua Technology among others, drawing a sharp reproach from Beijing.
Adding to the gloomy mood, a South China Morning Post report stated China had mitigated its desires in front of the exchange negotiations set to start on Thursday and that the Chinese delegation could depart Washington one day sooner than arranged.
The U.S. activity forced providers to Chinese companies. Intel Corp and Nvidia Corp tumbled about 1 percent in premarket exchanging, while Ambarella Inc dropped 12 percent.
Dow heavyweight Boeing Co tumbled 1.5 percent after the Wall Street Journal detailed disputes between the U.S. and Europe could further defer endeavors to resume flights of the planemaker's top-rated 737 MAX planes, which have been grounded since mid-2019.
At 8:14 a.m. ET, Dow e-minis slipped 181 points or 0.68 percent. S&P 500 e-minis edged lower 18.75 points, or 0.64 percent and Nasdaq 100 e-minis skidded 48.75 points or 0.63 percent.
The benchmark S&P 500 equity indicator is currently about 3 percent off its record peak touched in July.
Among other shares, Nektar Therapeutics skidded 6.1 percent after Goldman Sachs downsized the drug developer's share to "sell."
U.S.-listed Chinese shares additionally tumbled, with Alibaba Group Holding, JD.com Inc and Baidu Inc down somewhere in the range of 2-2.6 percent.