U.S. stocks were in the red zone on Friday after a series of disappointing Chinese data, while technology stocks occurred under pressure due to lower forecasts from the technology conglomerate Broadcom Inc., which cited the effects of the U.S.-China trade contradictions.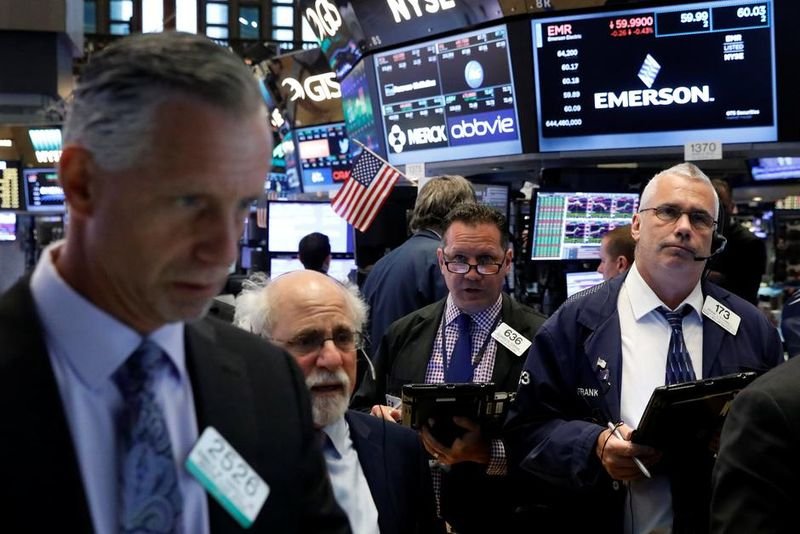 Photo: Reuters
The Dow Jones Industrial Average eased by 0.29 percent, to 26,030.52, the S&P 500 index declined by 0.34 percent, to 2,881.87, and the Nasdaq Composite Index lost 0.66 percent, to 7,785.74.
Investors also monitored US retail sales data, which grew for three months in a row, retaining the same figure as in April at 0.5 percent, excluding the automotive sector, although economists had expected only 0.3 percent growth.
Industrial production figures were stronger (+0.4 percent) than analysts had expected (+0.2 percent).
The consumer sentiment index declined moderately from 100 points in May to 97.9 in June.
These are companies, that demonstrate a significant rise in shares on Friday: Destination Maternity (+15.38), Marinus Pharmaceuticals (+11.05), Intra Cellular Therapies (+8.63), Aegion (+7.37), Geron (+7.30), Global Indemnity (+6.91), Acorda Therapeutics (+6.89), Michaels Companies (+6.80), Adamas Pharmaceuticals (+6.73), Verastem (+6.30), Curis (+6.29), Novavax (+5.48), Consol Energy (+5.05) and etc.
Shares tumble marked such companies as: Insys Therapeutics (-16.50), China Finance Online (-10.89), Destination XL (-8.60), Arc Worldwide (-8.49), Fuelcell Energy (-8.73), Tandem Diabetes Care (-6.91), etc.