Wall Street stocks traded in the red on Friday as the impact of virus continues to weigh on multinational holdings, continuing to sharply affect the travel sector not only in Japan and China, but worldwide.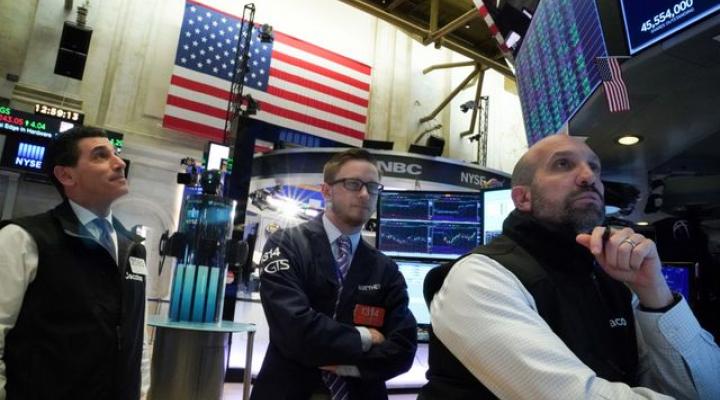 Photo: Nasdaq
The U.S. indexes extended declines on Friday after recent data showed the business activity in the manufacturing and services area were in stagnation in the current month, as market participants are still watching and assessing the virus developments
The Dow Jones Industrial eased by 1.06 percent, to 28,910, the S&P 500 went down by 0.89 percent, to 3,343 and the Nasdaq Composite sank by 1.55 percent to 9,599 at 1543 GMT.
Coca-Cola said the COVID-19 spread, originating from Wuhan, China, last year, will heavily hurt its coming quarterly results. The shares of beverage company added slightly 0.10 percent, to touch 59,74 per share.
Technology stocks were the worst performers on Friday, taking into consideration, that investors are closely monitoring the virus impact on chains and global growth.
Microsoft shares went deeply down by 2.24 percent, Apple lost 1.23 percent, Cisco Systems eased by 1.24 percent. Chevron and Exxon Mobil went down both by 1.49 percent and 1.57 percent respectively.
General Electric also gave away and slumped by 1.84 percent at 1555 GMT.
Source: Marketwatch