U.S. strong statistical data came just in time. The Wall Street indexes collapsed on the eve, touching annual lows, but Thursday's data helped them to compensate some losses.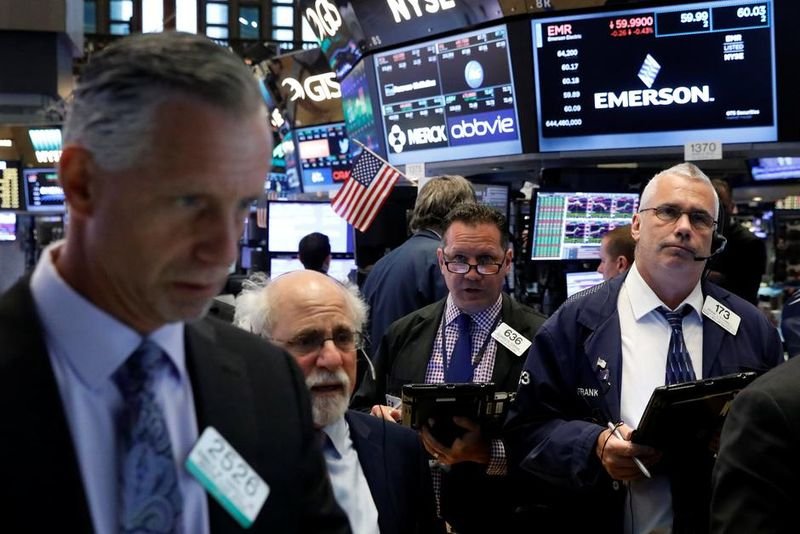 Photo: Reuters
The Dow Jones and the S&P 500 gained 0.28 percent and 0.33 percent, at 25,549 and 2,850 respectively, while the Nasdaq managed to enter the positive territory too after 3 hours later after the trading bell on Thursday, being up by 0.07 percent, to 7,779 at 16.01 GMT.
U.S. retail sales grew by 0.7 percent in July, easily beating market expectations of 0.3 percent growth, thus being in line with the previous month figure, when it was also the same 0.3 percent rise.
The labor productivity increased by 2.3 percent, the labor costs heightened by 2.4 percent, whereas analysts predicted in first case a 1.4 percent rise and in the second one - a 2 percent jump.
Meantime, not everything in the garden is rosy, the number of initial claims for unemployment benefits last week was 220 thousand instead of the expected 212. The indicator remains extremely low, despite the fact that there was an increase, and it shows the labor market level in the country remains strong.
Here are some stocks, which were eyed thoroughly on Thursday: Walmart shares went up by near 5 percent on Thursday after better-than-expected profit result.
The JC Penney market value grew by 4.54 percent, although sales fell in the last quarter - by 9 percent instead of the expected 5.3 percent.
Cisco's capitalization decreased by 7.50 percent at 15.45 GMT after disappointed forecasts for Q1, 2020.
Briggs & Stratton shares drop sharply by 39 percent, to a minimum level since 1991 after company's sharp worsened outlook, when it showed a report about a quarterly loss of $18.5 million, combined with a decrease in revenue by 5 percent to $472 million.
The investors keep in focus the Treasury bonds yields inversion, as this theme remained the most powerful for indexes to dive on Wednesday, fueling concerns for global recession. Let'ss recall, that an inversion in government notes yields happens when 2-year U.S. bond yields are higher than those of 10-year Treasury bonds.