Tech heavyweights pushed Wall Street shares towards historic highs on Monday, supported by optimism over the signing of preliminary U.S.-China trade deal, as well as anticipation of Q4 earnings reports.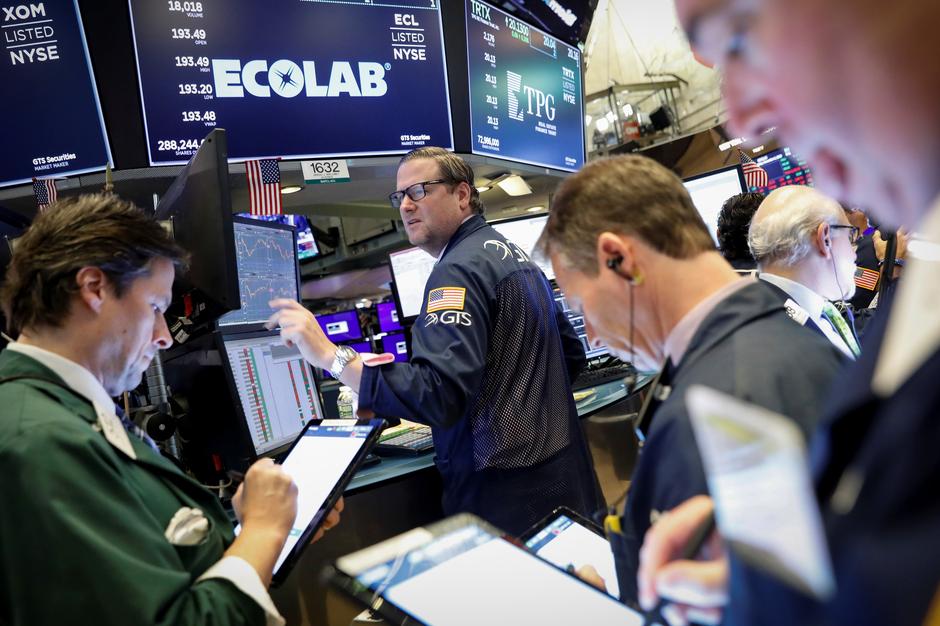 Photo: Reuters
The Dow Jones advanced 0.29 percent, to 28,907, while the S&P 500 and the Nasdaq Composite surged by 0.70 percent, to 3,288 and 1.04 percent, to 9,273 respectively before the close bell on Monday.
Netflix, Microsoft Apple, Amazon.com and Facebook were in the first rows of those companies, shares developments of which powered the strongest bull run in U.S. equities, pushing S&P 500 and Nasdaq indexes towards their records.
Apple shares grew by 2.14 percent to close at a high. Also touching a peak, Google-owner Alphabet Inc added 0.8 percent, raising its market capitalization to $993 billion.
Investors, meantime, are waiting for earnings from big banks JPMorgan Chase & Co, Wells Fargo & Co and Citigroup, which open the Q4 corporate season on Tuesday.
Tesla Inc securities jumped by 9.8 percent to a new peak after a report that China was not going to make significant lowering to subsidies for vehicles this year.