A month of hopes turned to currency war. Both Sino-U.S. side don't succeed again, duties and threats again, and they "blow off" for all stock indices - the Wall Street indexes hit record lows since January 1 this year.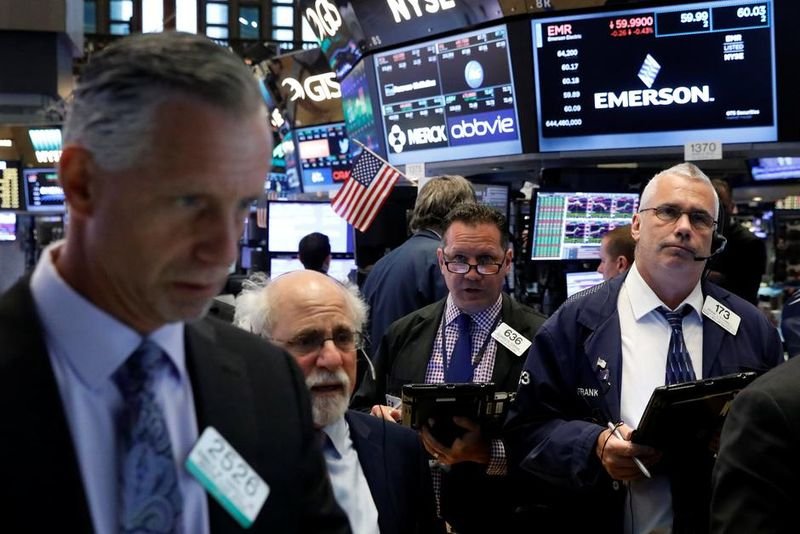 Photo: Reuters
The Dow Jones Industrial Average dipped 2.9 percent, to 25,717, the Standard & Poor's 500 eased by 2.98 percent, to 2,844.74 and the Nasdaq Composite lost 3.47 percent, to 7,726.04.
Trump blames China in currency manipulation, China in its turn says it's not going to use the renminbi as a weapon in a trade war, but in fact it's exactly what it is. Experts consider, that the U.S.-China trade war has reached a point where it is almost impossible to assess the associated risks."
Stock prices of all Dow's 30 companies went down on Monday. Apple has lost 5.23 percent of its capitalization, Visa Inc. - 4.82 percent, IMB - 4.41 percent, Goldman Sachs -3,67 percent, Cisco - 3.53 percent, Intel - 3.51 percent, Microsoft papers fell in price too, by 3.4 percent.
The financial companies equities went down too: JPMorgan Chase - by 3 percent, Bank of America - by 4.4 percent, Citigroup - by 3.6 percent.
The capitalization of the pharmacological GlycoMimetics fell by 69.33 percent, the unsuccessful trials of a new drug against sickle-cell disease affected.
Meantime, the price of Tyson Foods securities increased by 5.1 percent; good quarterly reports and forecasts affected the end of the year.