Wall Street showed preliminary gains on Wednesday, a day after the Dow and S&P 500 indexes demonstrated their largest reversals since the financial crisis, as investors try to assess how the U.S. economy might fare after the current pandemic, digesting the recent virus reports.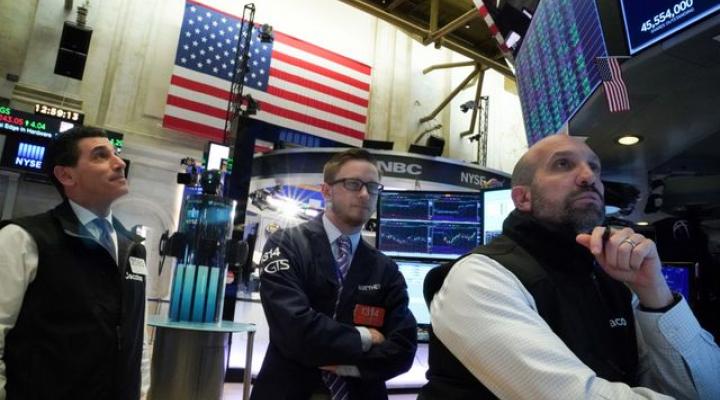 Photo: Reuters
The National Institute of Allergy and Infectious Diseases representative said the death toll in the U.S. is now lower than initially expected, and that there should be a turnaround after this week. The U.S. remains the most worst-hit country, with more than 400K cases with a death toll near 13K.
Investors are focused on release of Fed's minutes from the last scheduled meeting in March.
The Dow Jones jumped by 2.51 percent, to 23,225, the S&P 500 grew by 2.30 percent, to 2,720 and the Nasdaq Composite added 1.97 percent, to 8,045 at 1539 GMT.
Recall, all three benchmarks decreased in the range of 01-03 percent, closing the session in red on Tuesday. As it followed from the Dow Market Data, the so called U-turn marked the biggest blown gain over the session since Oct.2008 as for the S&P 500 , so for the Dow Jones.
Nordstrom shares surged by 12.25 percent after the company announced about the closure of all stores.
Source: Marketwatch