Wall Street indexes showed mixed dynamics on Tuesday amid a drop in Alphabet equities, after the weaker than expected earnings results for Q3. Meanwhile, investors are focused on the Federal Reserve's interest rate decision due to be rendered on Wednesday.
The Dow Jones index grew by 0.10 percent, to 27,116, the S&P 500 indicator added 0.17 percent, to 3,044, whereas the Nasdaq index slipped by 0.45 percent, to 8,288 at 15.28 GMT.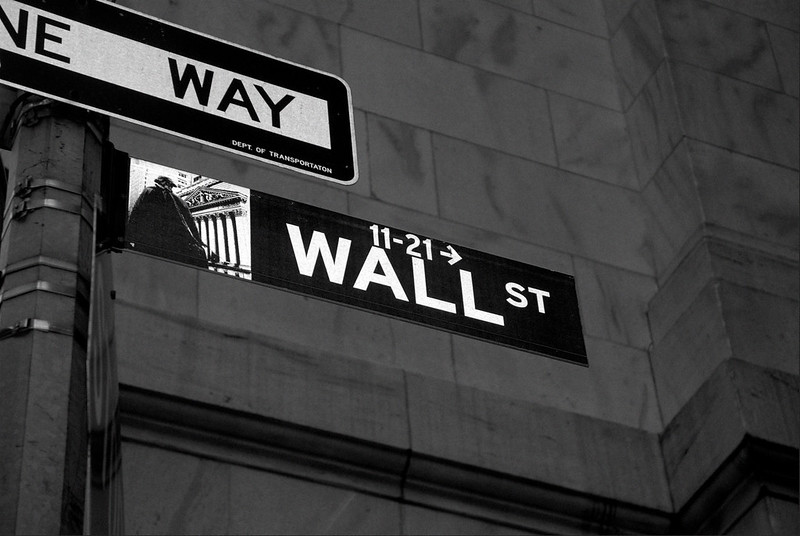 Photo: Flickr
The S&P 500 index was too close to its record high on Tuesday, widely buoyed by upbeat earnings from drug companies such as Merck and Pfizer, while a gloomy quarterly profit from Google-parent Alphabet dragged the Nasdaq towards the negative territory.
The S&P index hit its record high the previous day, extremely dependent from hopes of a Sino-U.S. trade agreement and expectations of the next, the third one Fed's rate slash.
Merck & Co shares added 3.36 percent on Tuesday after its fairly well quarterly earnings results, that surpassed analysts' expectations, while Pfizer capitalization increased by 3 percent as it raised its 2019 earnings forecast.
The major part of S&P 500 sectors (7 of 11) were up, the healthcare sector, as the growth leader climbed by 0.66 percent on Tuesday.
Alphabet shares, however, dropped by 2.11 percent as the company's quarterly profit missed estimates due to higher costs. Its shares dragged down by 0.81 percent decline in the communication services sector.
The other heavyweights reports of such companies as Facebook, Apple, Chevron and Exxon are expected also this week.
Beyond Meat shares tumbled by more than 18 percent the vegan burger warned about the need to give more discounts as it faces a fierce rivalry in the market.
General Motors added 5.1 percent after its quarterly net earnings reading topped market estimates but the carmaker simultaneously cut ts earnings forecast for 2019 as the 40-day United Auto Workers union strike turned back into a protracted standstill.