U.S. stocks retreat from their worst trading results, showed on Monday of 2019, as currency war fears eased slightly after China's central bank tried to stabilize its currency, after a day of its record hitting the level of 7-per-dollar level.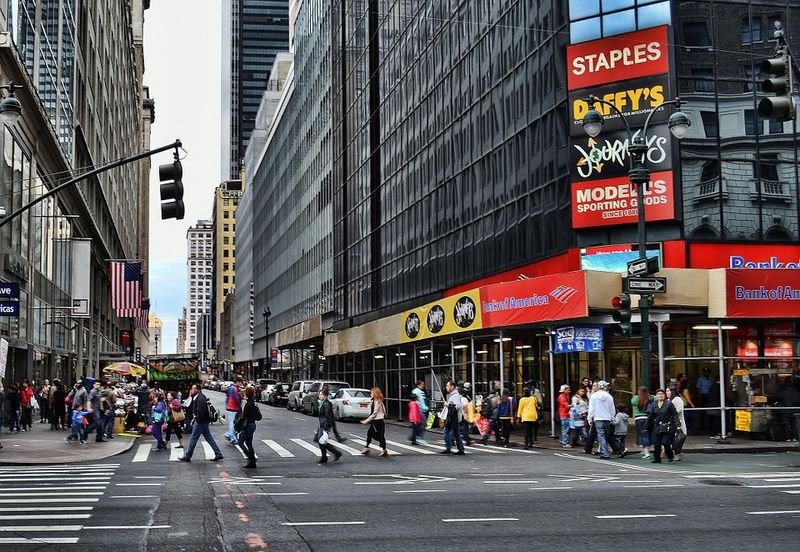 Photo: Pixabay
Wall Street had its worst day of this year, where the Dow ended the day down by 2.9 percent, at 25,717, the S&P 500 dropped by 3 percent, to finish at 2,844 and the Nasdaq Composite slipping by 3.5 percent, at 7,726 as China's yuan collapsed the global markets, after trade war escalated again.
As for the main indexes on Tuesday, the picture reversed completely, with the Dow Jones gaining 0.32 percent, to touch 25,799 at 15.05 GMT; the S&P 500 recovered by 0.44 percent, to 2,857 and the Nasdaq which grew by 0.67 percent, to 7,778.
The number of new jobs dropped slightly in June at 7.348 million, failing unsignificantly to meet market expectations of 7.317, although in May it was revised number of 7.384 million.
Job openings decreased in such areas as leisure and hospitality, whereas the number of new job places grew in real estate and rental and leasing sector as well as state and local government education.
There are several individual stocks, shares jump of which one should point out on Tuesday: Nike (+1.33), Microsoft (+1.13), McDonalds (+1.17), Visa (+1.01). Here are those equities, that continued tumble despite all odds: General Electric (-1.76), Pfizer (-1.06).