Wall Street started trading on Friday in the negative territory for the first time this week, as trade tensions intensified after China expressed discontent over U.S. President's decision to sign into law a bill, that would support protesters in Hong Kong.
U.S. major indexes were down on Friday, being too close to ending a four-day winning streak, as investors concerns weigh.
The Dow Jones fell by 0.21 percent, to 28,105, the S&P 500 eased by 0.14 percent, to 3,149 and the Nasdaq Composite slipped by 0.16 percent, to 8,691 at 15.40 GMT.
Investors will closely eye the consumer purchasing power as shoppers look to take advantage of the holiday season. Retailers have concerns, that another round of import duties, planned for mid-December could damage resilient consumption spending in 2019, which has widely buoyed the U.S. economic engine versus global growth headwinds.
On the individual stocks one should mention a 12.36 percent surge in Tech Data shares on Friday after the company agreed to be merged by Apollo Global Management, shares of the latter went down by 0.32 percent at 15.49 GMT. Tech Data's board was unanimous in its decision to accept the amended offer of $145 per share.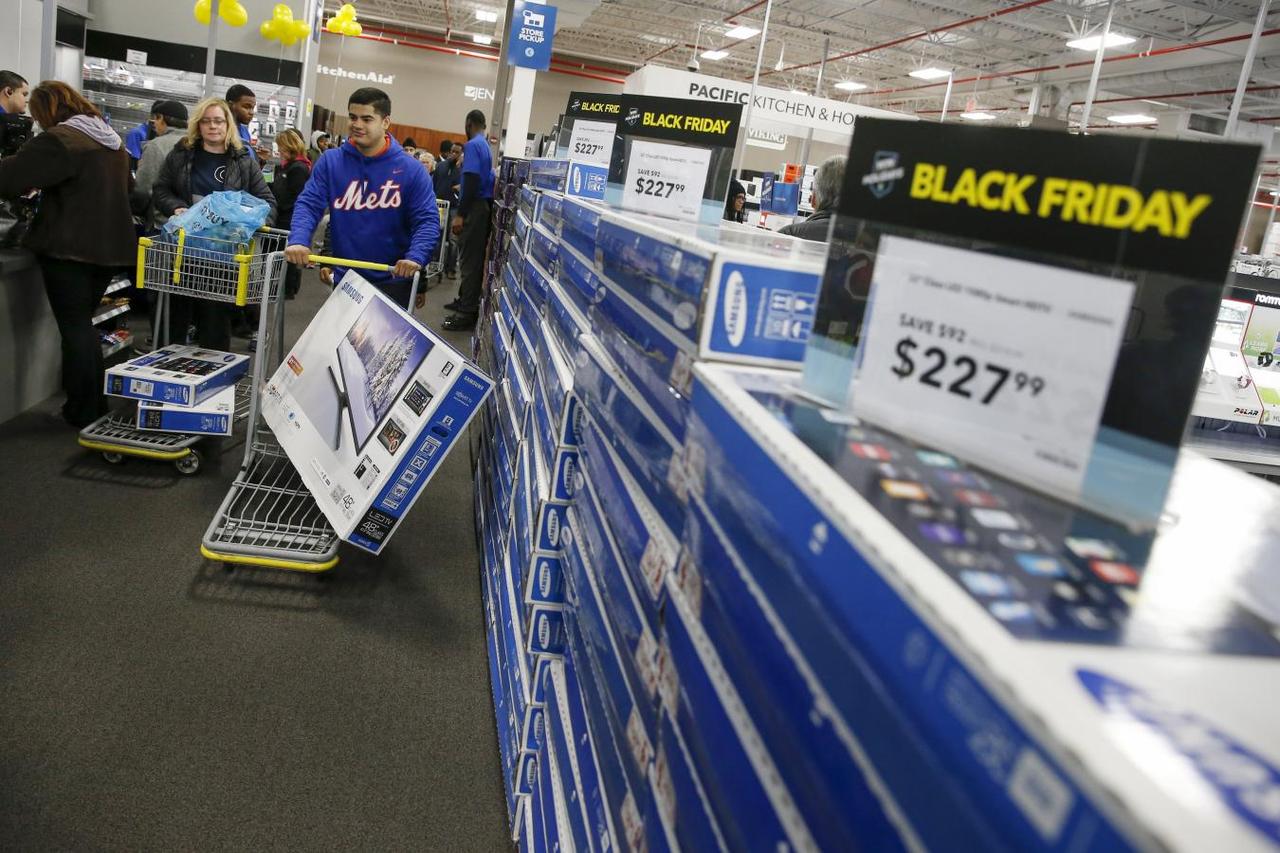 Photo: Reuters
Retailers were approximately muted with Walmart's 0.69 percent rise and Target's 0.2 percent increase, whereas Dollar General went down by 0.52 percent.
In Black Friday, investors will be focused also at Ebay (-008), Amazon.com (-0.12).