Despite tense start on Tuesday, stock indexes began to fall, as investors assessed a new round of confrontation over trade frictions between the U.S. and China, amid new Beijing stimulus for the development of the economy.
The Dow index went down by 0.11 percent, to 26,033.97, the S & P 500 lost 0.16 percent to the level of 2,882.79 and the Nasdaq Composite index dropped 0.21 percent to 7,805.94.
China decided to support the special bonds issuance to raise funds for the financing of large projects, mainly infrastructural ones. It was reported by the People's Bank of China.
This fact somewhat weakens the fears regarding the possibility of slowing growth as of China's side, so of the world's economy. China does not believe that Trump will retreat, which means it is necessary to stimulate domestic consumption in order to support the economy.
Meanwhile, Trump again "pounced" on the Fed, saying that interest rates are too high in addition to the "ridiculous quantitative tightening." Moreover he added: "They don't understand anything!".
U.S. economy statistics indicates a weakening in producer price growth in May by 2.3 percent on an annualized basis - the lowest level since January 2018.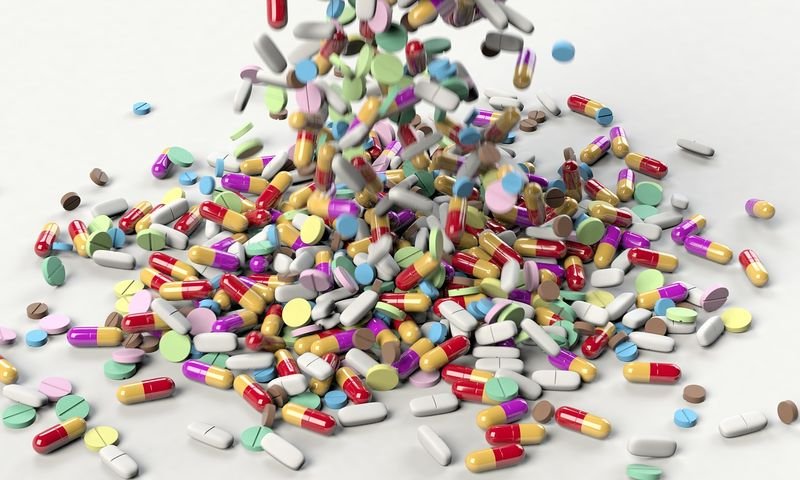 Photo: Pixabay
The major decrease on Tuesday was marked by Insys Therapeutics, shares of which collapsed by 51.45 percent at 17.30 GMT after company plunged into bankruptcy.
Companies whose stocks showed a significant drop on Wednesday: United Technologies (-3.52), Boeing (-1.26), Visa (-1.20), Novavax (-12.25), US Concrete (-9.39), Arc Worldwide (-9.18), Fuelcell Energy (-8.32), Internap (-8.21), Phibro Animal Health (-7.69), Karyopharm Therapeutic (-7.47), Utah Medical Products (-6.88), X T L Biopharmaceuticals (-6.67), Approach Resources (-6.57), Stein Mart (-6.45), Rockwell Medical (-6.29), HD Supply Holdings (-5.90), Ascena Retail (-5.64), Lifeway Foods (-5.56), Chart Industries (-5.23), Minerva Neurosciences (-5.02), Nicholas Financial (-5.26), RealNetworks (-5.21), Agenus (-5.05), Dynavax Technologies (-5.04), Gravity (-4.61), QuickLogic (-4.91), Cytori Therapeutics (-4.88), eHealth (-4.82), Quidel (-4.82), Qualys (-4.79), BioDelivery Sciences Inter (-4.76), Xoma (-4.69), Bioline Rx (-4.67), LGI Homes (-4.59), Paylocity (-4.45), Infinity Pharmaceuticals (-4.35) and etc.