The Japanese yen was the greatest mover within the G10 currency bunch on Wednesday, reaching a 9-month low as a lull in the number of new detected cases of coronavirus and hopes for further incentive measures broadly encouraged risk sentiment in global markets.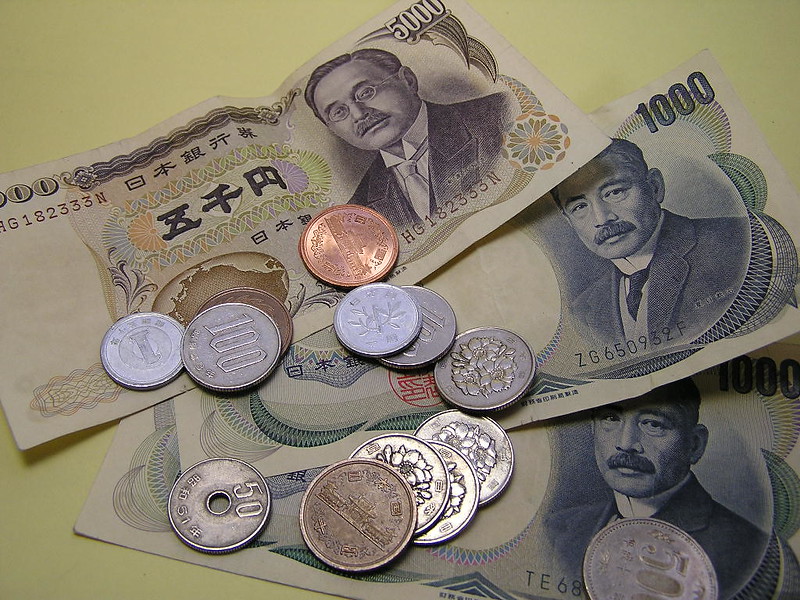 Photo: Flickr
One cannot but note China posted the weakest daily increase in new virus cases since January 29, helping to raise the off-shore yuan to achieve a 2-week high versus the greenback. As for the Wednesday's rates, the yuan grew by 0.09 percent versus the U.S. dollar to 6.9993 at 1316 GMT.
Many doubt the recent Chinese data on the Covid19 infection, but market sentiment was improved by a Bloomberg report that Beijing was contemplating cash injections or mergers to mitigate air carriers losses, which were caused by virus spread.
Those moves will follow after awaited cut in the medium-term lending rate, scheduled for this week, which raised expectations for the benchmark loan prime rate slashing in the nearest future.
One should mention, the demand for yen increases in times of crisis or any other market uncertainty. Japan currency continue to gain since news of the virus outbreak appeared for the first time, but now is reversing the trading direction as the pace of the newly-registered virus cases creeps down.
The yen slumped by 0.66 percent versus the greenback at 1323 GMT to touch 110.59, having earlier reached 110.45, its weakest result since May 2019.
Meantime, the euro eased by 0.03 percent, to 1.0800 as the dollar continued its rally. Remind, the single currency had earlier registered a three-year low after a survey showed weakening investor confidence in Germany. One-month euro-dollar implied volatility jumped to its topmost in six weeks.
It's vital to mention, that the euro lost 3.6 percent versus the U.S. dollar this year, as Europe's economic reading was somehow deteriorated, whereas that of the United States had been mainly improved.
The dollar index, which tracks the greenback value versus a basket of its 6 main rivals, was 0.05 higher at 99.49.
Investors await the minutes from the Fed's January meeting, due to be posted at 1900 GMT, for assessing the regulator's thinking about virus risks.
The Aussie, which advanced during the Asia's session, pared gains by 0.10 percent versus its U.S. rival to trade at $0.6682. New Zealand's peer grew by 0.06 percent, to 0.6388 at 1339 GMT.
The Loonie and Aussie, being heavily reliant to China, eased by more than 4.5 percent versus the greenback year-to-date. Meantime, Norway's krone, dependent from global growth via crude exports, has decreased by 6 percent, and it tumbled to an 18-year low overnight.
Source: TalkMarkets