The Japanese yen could register a maximum of 2 ½ years weekly decline on Friday, as concerns about the continued infection spread caused an outflow of capital from Asia, intensified demand for such safe assets as the U.S. dollar, gold and government bonds.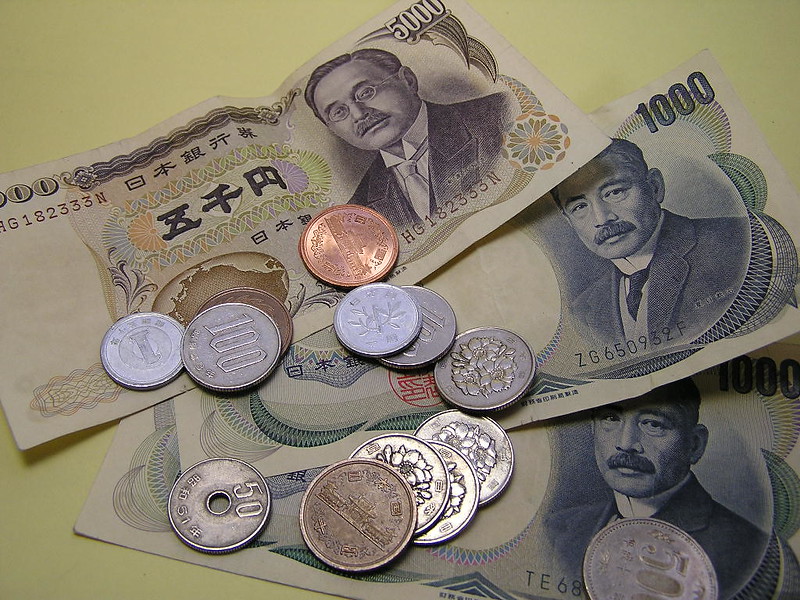 Photo: Flickr
Recall, the Japanese currency was weakening against the greenback by 0.2 percent in the previous two days due to weak economic data from Japan and fears about the virus. The yen reversed its direction and tried to recover on Friday, adding 0.26 percent versus the buck, at 111.74 at 0939 GMT.
China, meantime, reported about the increased number of infected on Friday, South Korea's number of infected accounts 52 new cases, whereas in Japan, were detected new deaths.
Chinese yuan pared early losses and added 0.05 percent versus the dollar, to 7.0432 at 0943 GMT.
Meanwhile, the Aussie decreased versus the U.S. dollar by 0.31 percent, to 0.6595, touching earlier its minimum over 11 years at $0.6603, the New Zealand counterpart eased by 0.36 percent against the greenback, to a 4-month low at $0.6310.
Both antipodean are largely affected by trade with China and have lost already 6 percent year-to-date.
The tourism-dependent Thai currency decreased by 5.5 percent during this period, the Singapore dollar and South Korean won went down by more than 4 percent.
The dollar index, tracking the greenback value against a basket of its 6 rivals declined by 0.24 percent, to 99.63, bouncing back from its three-year high reached on the eve.
This week the euro reached its 3-year low, but on Friday the single currency gained 0.24 percent, to touch 1.0813 against the dollar.
The UK's pound was just above the 3-months minimum, being up by 0.28 percent to dollar, at 0.2917 at 0957 GMT.
Source: Reuters