The Japanese currency dropped against the dollar, reaching a 10-month low on Thursday, extending its previous session's slump to register its weakest two-day result in over two years versus general strengthening of the U.S. dollar.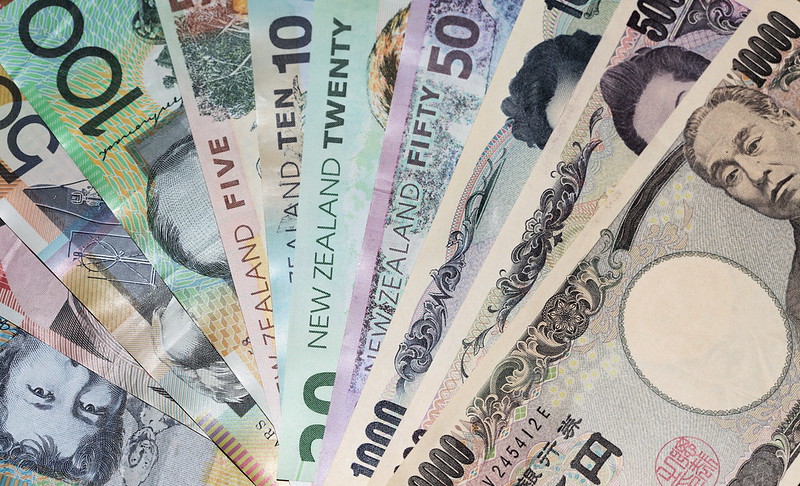 Photo: Flickr
A series of recent economic news from Japan has awakened talks that the country is already undergoing the recession and that Japanese funds lost their demand in favor of U.S. shares and gold.
Encouraging risk appetite in global markets has also affected the Japan's currency, which usually gains in times of uncertainty.
Meantime, China stated a decreased number of new coronavirus cases on Thursday, but on the other hand, the experts warned the pathogen may spread more easily than previously considered.
The yen lost 0.65 percent to reach 111.53 against the U.S. dollar, having earlier achieving the 112 level to register the day's low of 112.18.
MUFG strategist, Hardman also marked a rise in sales of international bonds and equities by investors in Japan, taking advantage of yen weakness in the recent weeks.
The single currency eased versus the greenback by 0.15 percent, to 1.0792 at 1333 GMT.
The UK's pound lost 0.33 percent, to 1.2877 versus buck.
The dollar also climbed up by 0.46 percent to the Chinese yuan, to reach 7,04002. Meanwhile, the Aussie deepened versus its U.S. rival by 0.95 percent, to 0.6619, marking earlier a 11-year low at $0.6630 on a weaker-than-expected jobs report. The New Zealand peer lost 0.92 percent against the buck, at 0.63311.
One should mention, that the dollar index hit its strongest result since April 2017 against a basket of its main peers, having gained over 3.5 percent year-to-date.
Source: Reuters