On Thursday China's yuan touched a three-week peak before paring a few gains in an unpredictable morning session, as investors jumped on different clashing headlines about the condition of play in China-U.S. exchange negotiations.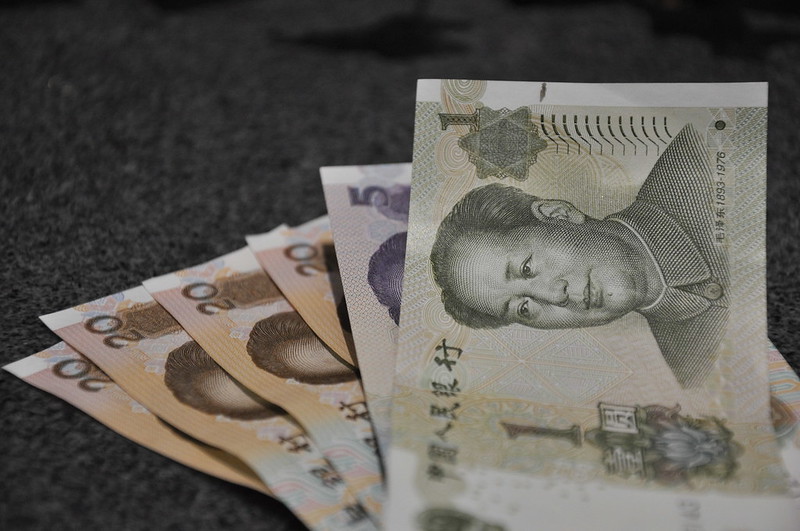 Photo: Flickr
The overseas yuan was pushed lower before mainland markets opened after the South China Morning Post (SCMP) revealed no advancement at deputy-level exchange negotiations and that the Chinese delegation intended to leave Washington a day earlier.
Inland spot yuan later hopped after Bloomberg detailed that a recently concurred money settlement could be a piece of an arrangement suspending further tax hikes.
Increases were additionally bolstered by a New York Times report saying that Washington would soon launch licenses permitting some U.S. companies to supply non-sensitive products to China's Huawei Technologies.
Before market opening on Thursday, the People's Bank of China (PBOC) set the midpoint rate at 7.0730 per buck, 2 points lower than the past fix of 7.0728.
Spot yuan started trading at 7.1209 per buck and moved to a peak of 7.1 at a certain point, the highest since Sept. 20.
The worldwide greenback equity indicators tumbled to 98.994 in late morning from the past close of 99.118.
The overseas yuan was exchanging at 7.1156 per buck as of late morning.