On Thursday China's yuan tumbled to an 11-year low versus the greenback because of concerns over a financial lull, inciting Chinese state-possessed banks to help the cash in the forwards market.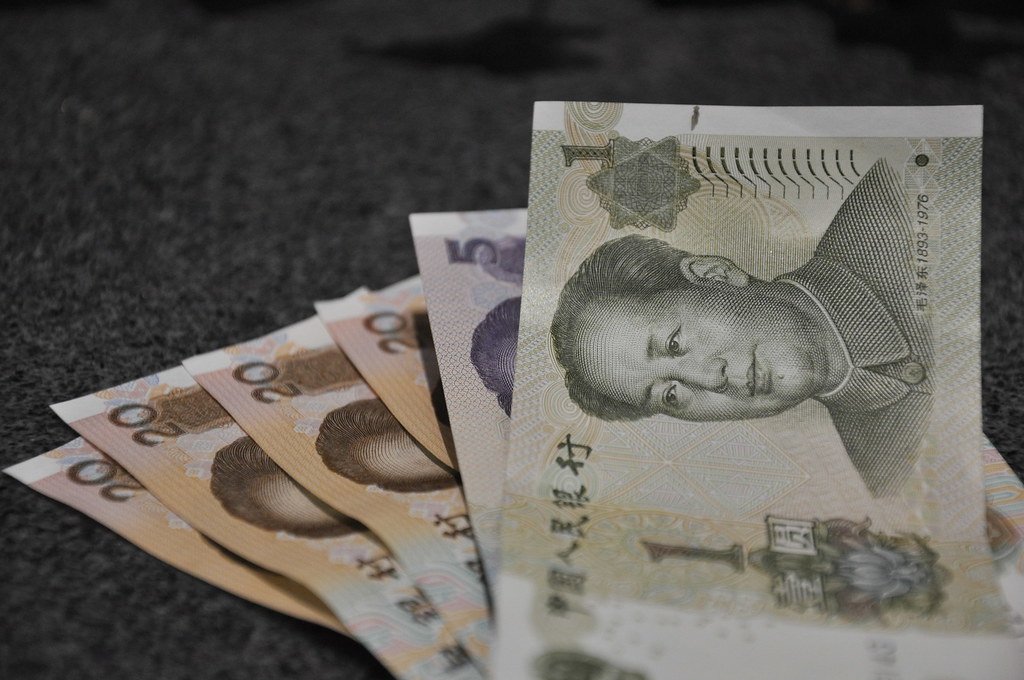 Photo: Flickr
The yuan's drop joined with decreases in Hong Kong shares on worries about demonstrations in the city, pushed the antipodean bucks lower and supported the yen versus major crosses in safe-haven exchanges.
Other currencies were squeezed in tight ranges in front of U.S. Fed Chair Jerome Powell's discourse at Jackson Hole on Friday, which will be intently examined after a reversal in the Treasury yield curve featured the danger of a U.S. recession.
Anticipations for extra rate trims are high, and U.S. President Donald Trump's vocal calls for forceful financial facilitating could place the Fed into chains.
At the Fed's last gathering in July, the U.S. national bank sliced borrowing costs unprecedentedly for 10 years to 2.00-2.25%. The Fed next appointment due is on Sept. 17-18.
In inland exchanging, the yuan tumbled to 7.0752 per buck, its minimum since March 2008, preceding a slight recover to 7.0732. In overseas exchange, the greenback gained 0.29 percent to 7.0872 yuan.
The greenback held stronger at 106.43 yen after a 0.36 percent growth on Wednesday, its maximum since Aug. 13.
Versus the Swiss franc, the buck exchanged at 0.9828, near a fourteen-day peak of 0.9831.
The Aussie tumbled 0.32 percent to $0.6761 and lost 0.47 percent to 71.95 yen.
The kiwi slid to $0.6372, its minimum since January 2016, and drooped 0.66 percent to 67.84 yen.
Benchmark 10-year Treasury yields advanced after the Fed minutes, however borrowing cost futures are estimating in a 100 percent likelihood of a Fed rate trim at its September appointment, a 75 percent possibility of an extra slice in October, and a 48 percent probability of another slice in December, the CME's FedWatch tool discovered.