NordFX brokerage company has summed up the performance of its clients' trade transactions in the last month of 2021. The services of social trading, PAMM and CopyTrading, as well as the profit received by the company's IB-partners have also been assessed.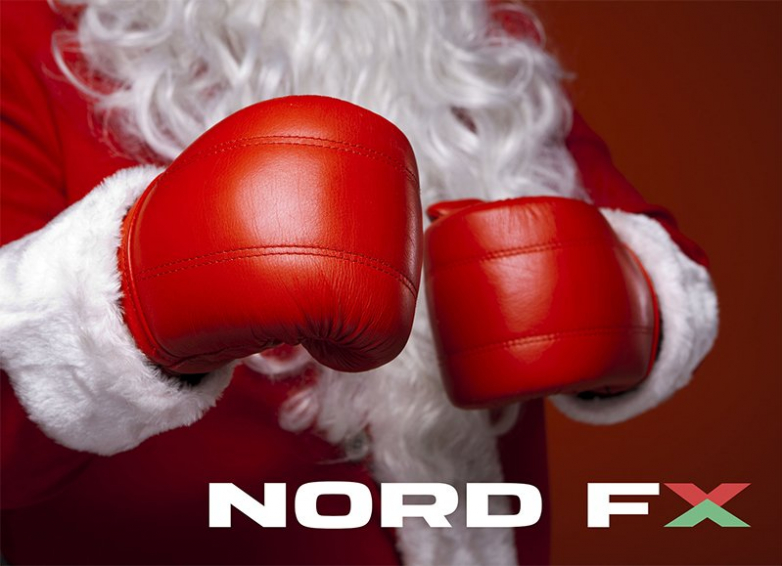 Among traders, the best result of the month was shown by the holder of account No. 1045XXX from China, whose profit amounted to 33,105 USD and was received due to bitcoin transactions (BTC/USD). It is worth noting that the flagship cryptocurrency either fell or was in a flat for most of December, so it seems that it took a lot of effort to get such a significant profit. 
The second place in the top three most productive NordFX clients belongs to a trader from India (account No. 1583XXX), who earned 25,413 USD on gold transactions (XAU/USD) and British Pound (GBP/USD).
And finally, the third step of the podium is taken by another representative of China (account No. 1549XXX) with a profit of 22,256 USD, who traded the major forex pair, EUR/USD.
The NordFX passive investment services:
while analyzing the CopyTrading showcase during 2021, we paid maximum attention to long-lived signals. And now we have decided to change "traditions" and pay attention to "startups". These signals have appeared quite recently, which is why they can be classified as risky. However, the current profit/drawdown ratio makes them quite interesting: if not for short-term investments, then at least for careful monitoring. Since there are many such signals, we will form not TOP-3, but TOP-5 of them.
AURISTELA - the signal has existed since October 25, 2021. It brought a profit of 93.23% during these 65 days (in December - 39.53%) with a maximum drawdown of just over 35%. Almost all (99%) transactions have been made with gold (XAU/USD).
The next signal is called Hada. It started on November 20, 2021, a little more than a month ago. The total yield for this period was 27.74%, for December it was 14.72%, the drawdown was only 4.39%, the traded pairs were USD/JPY, XAU/USD, GBP/USD, EUR/USD.
Number 3 on the list is the Darto Capital signal, it is only 10 days old, while the capital gain due to transactions on the GBP/USD, EUR/USD, BTC/USD, XAU/USD pairs amounted to 32.79% with a drawdown of 4.80%.
And the TOP-5 startups are closed by two signals, which, judging by the life expectancy, set of tools and volume of transactions, belong to the same author. These signals are Sriniwas (lifetime 45 days, profitability during this time 23.22%, for December - 14.38%, drawdown 8.38%) and Rekha Dubey (lifetime - the same 45 days, profitability during this time 30.05%, for December - 21.16% , drawdown 8.80%). The traded pairs are XAU/USD, USD/JPY, GBP/USD, EUR/USD, BTC/USD, US500. Gold is the leader in both cases (more than 70% of the total trading volume), which is not uncommon. But the transactions with the stock index Standard & Poor's 500 (US500) can be seen as exotic. However, this tool took a little more than 4% in the basket of this trader.
As for the PAMM service, we have repeatedly noted the manager under the nickname KennyFXPRO. This manager increased their capital by 65% on their KennyFXPRO-The Multi 3000 EA account in 11 months, with a fairly moderate drawdown - less than 16%. The arsenal of their trading instruments is quite diverse and includes such not very popular pairs as, for example, NZD/CAD, AUD/CAD and AUD/NZD.
The account TranquilityFX - The Genesis v3 also attracts attention among the PAMM accounts. It has existed for 272 days and has brought a profit of 45% with a drawdown of 16% during this time. The set of traded currency pairs on this account is similar to that of KennyFXPRO-The Multi 3000 EA, which suggests that the same trader is managing both accounts.
NKFX - Ninja 136 is very similar to the two previous accounts as well. Its lifespan is 172 days, the gain is 34%, the maximum drawdown is about 15%.
Among the IB partners, NordFX TOP-3 is as follows:
the largest commission, 5,236 USD, was credited in December to a partner from Vietnam, account No.1371ХXХ;
the next is a partner from China, account No. 1336xxx, who received 4,578 USD for the month;
and, finally, a partner from India, account No.11570ХХХ, who received 2,904 USD as a reward, closes the top three.
Notice: These materials are not investment recommendations or guidelines for working in financial markets and are intended for informational purposes only. Trading in financial markets is risky and can result in a complete loss of deposited funds.