Analysis of Murray's level on July, 11, 2016

EUR USD "Euro US Dollar"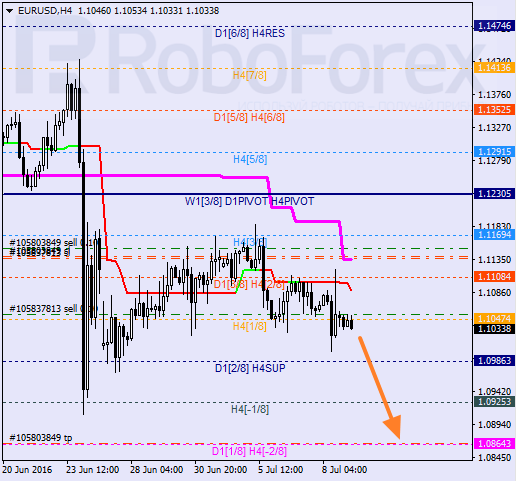 For the last days, the pair has formed double pullback from 4-hour SuperTrend line and mark
2/8
that indicate the possibility of resuming of declining. The next aim is level
-2/8
, breakage of which will result in upgrade of Murray's indications on the chart.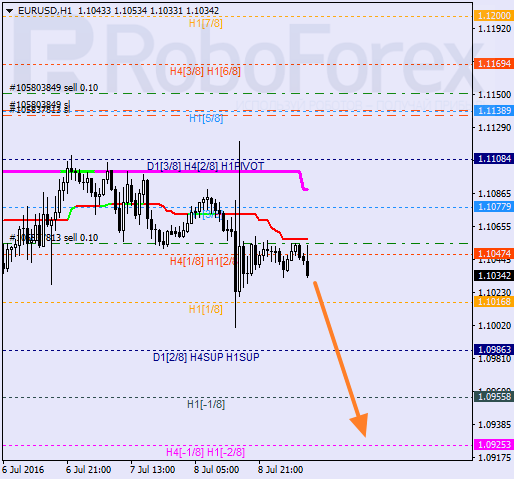 On the 1-hour chart, level
4/8
, resists against bulls that return market under SuperTrend line. Apparently, in the next hours, there will be breakage of local minimum that may result in overcoming of mark
0/8
and further declining of the pair in the "overselling area".
GBP USD "British Pound to US Dollar"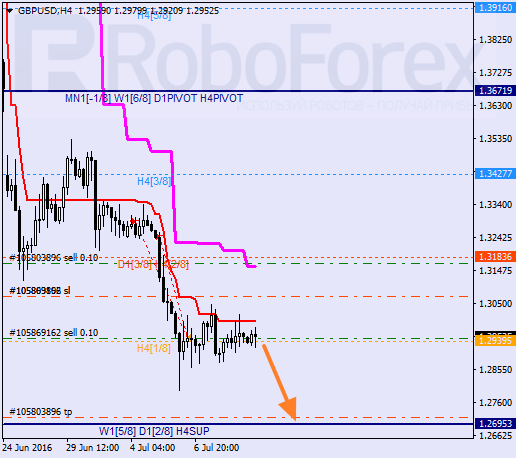 Pound is still consolidating under the 4-hour SuperTrend. So later on testing of
0/8
level is possible, pullback from which will be a signal of beginning of upward correction. But if mark
0/8
is broken, then the continuation of the pair declining is possible.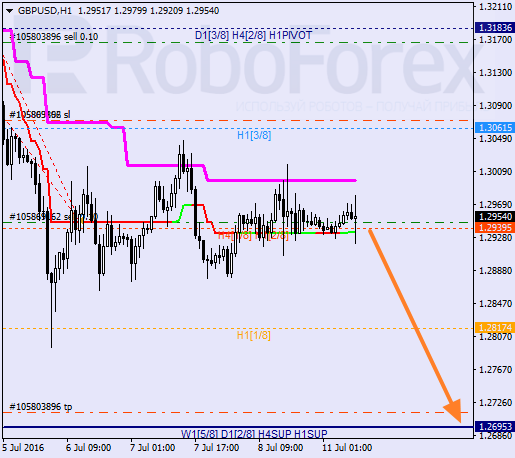 It is clear on the 1-hour chart that pullback from level
1/8
resulted only in flat between SuperTrend lines. So the possibility of further pair declining is kept. It is not excluded that past week minimum will be broken during the Monday.
Dear reader!
Without authorization, you can view no more than two reviews per day and no more than 10 per month. To continue reading analytical reviews, register or login to your Members Area.