Analysis of Murray's level on July 14, 2016

EUR USD "Euro to US Dollar"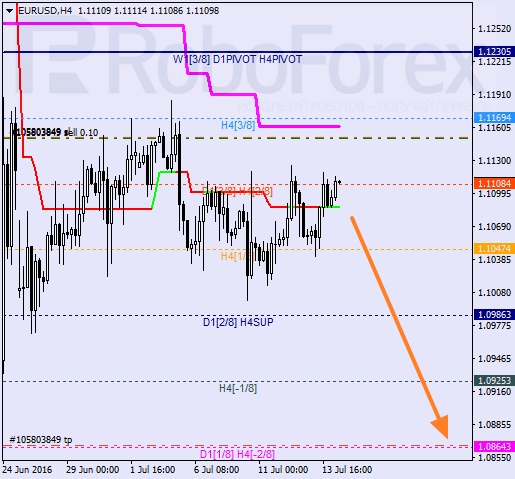 The pair is traded again on Murray's mark
2/8
, earlier from which row of pullbacks was formed. If it comes again and price fixes bellow the 4 hour SuperTrend, resuming of quotation descending towards
-2/8
will be possible.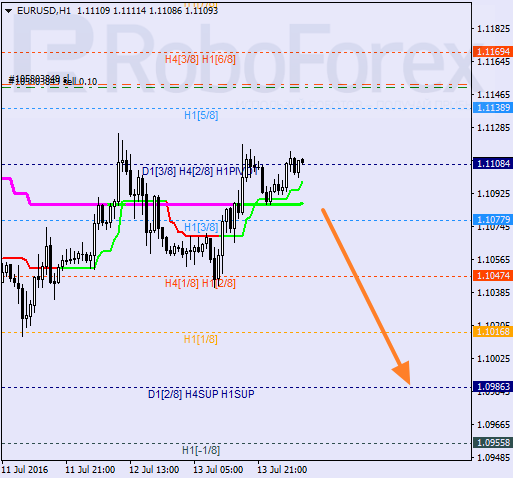 On 1 hour chart, the market is traded in the middle of level construction. Because during development of correction SuperTrend lines formed "bullish cross", now confirming of the pair returning to descending is necessary and price fixing bellow mark
3/8
may be that confirmation.
GBP USD "British Pound to US Dollar"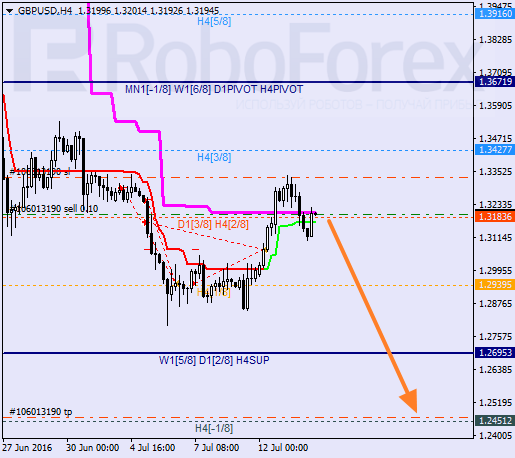 Pound came back under SuperTrends lines that are under influence of "bearish cross" still. If during Thursday market fix bellow mark
2/8
that will point on the possibility of further descending of quotations. The nearest goal in that case is level
-1/8
.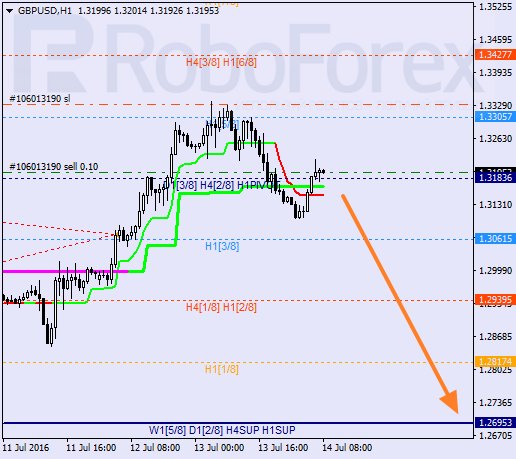 On 1 hour chart, SuperTrends lines formed "bearish cross". If later price fix bellow level
4/8
, then market drop towards mark
0/8
will become possible. One selling deal is in the works, stop of which is on local level.
Dear reader!
Without authorization, you can view no more than two reviews per day and no more than 10 per month. To continue reading analytical reviews, register or login to your Members Area.