Analysis on Fibonacci on July 19, 2016

EUR USD "Euro US Dollar"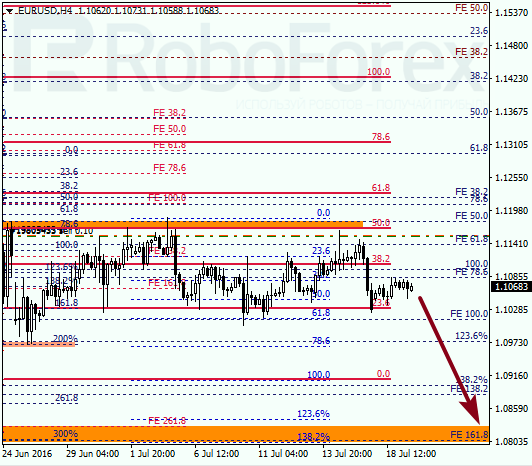 Double pullback from correction mark 50% pointed on possibility of resuming of the pair descending. If during the day price fixes bellow mark 23.6% (1.1031), that will indicate on possibility of further descending movement of the pair towards the nearest crowd of fibo-levels (1.0810).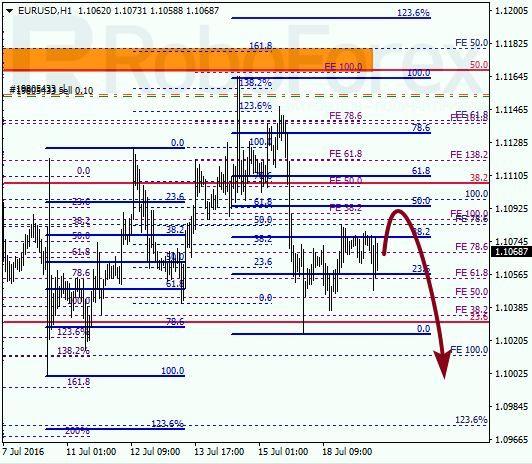 On 1 hour chart, target for completion of local correction is mark 50% that may be tested by price already during the day. If we see pullback from that level, resuming of descending and breakage of the last minimum will become possible.
EUR GBP "Euro to British Pound"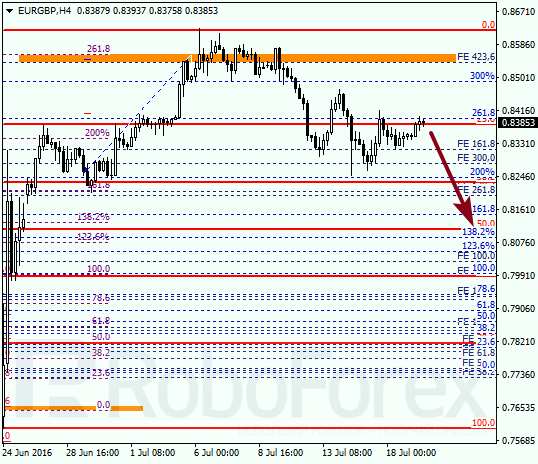 It is quite likely that cross pair will continue descending correction, because price could not fix above mark 23.6%. Possible bearish target is fibo-level 50% (0.8110).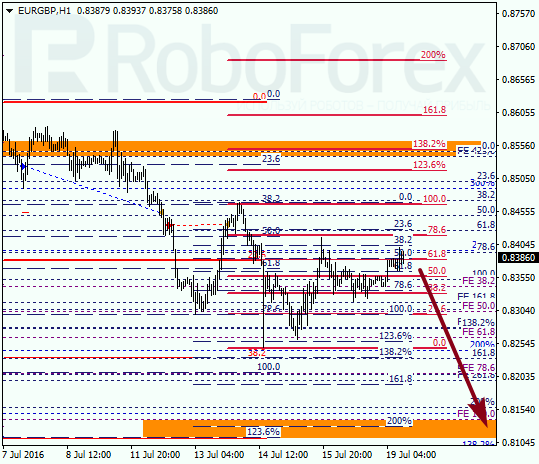 On 1 hour chart, the second pullback is formed from corrected mark 61.8% (0.8383). So during Tuesday, beginning of new coil of cross descending to mark 50% is possible (0.8110) that is confirmed by inter-daily fibo-levels.
Dear reader!
Without authorization, you can view no more than two reviews per day and no more than 10 per month. To continue reading analytical reviews, register or login to your Members Area.