Currency pair EUR/USD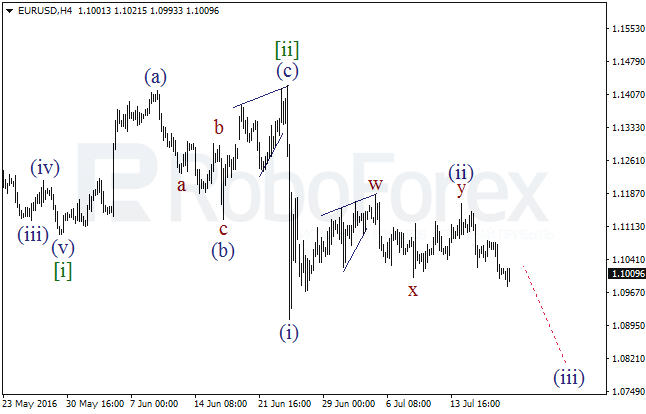 Euro-US Dollar continue to descend within wave
(iii)
. Earlier we got
double three
within correction wave
(ii)
. So, for the short term, further quotation drop towards local low is possible.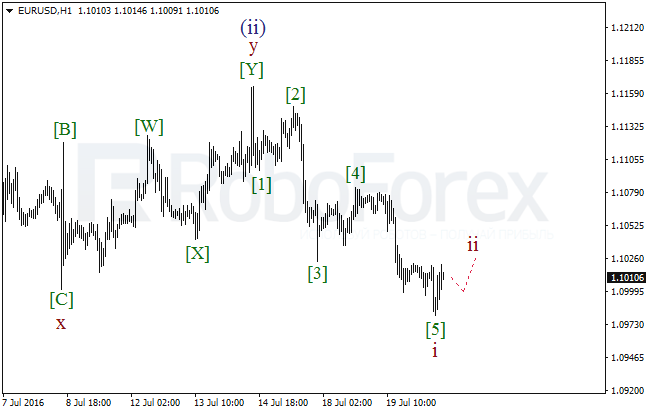 As it shown on 1 hour chart, recently formation of wave
[5] of i
was completed. And for the short term correction is possible, afteк its completion market may descend again.
Currency pair GBP/USD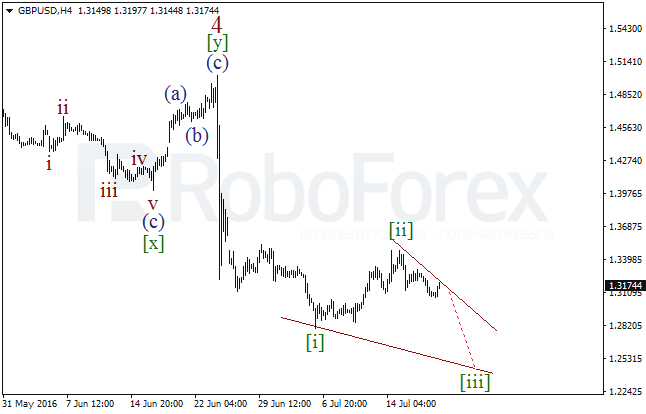 Wave marking with formation of
diagonal triangle
in wave
5
is still in force. Apparently, in the nearest days we will see continuation of pair descending in the third wave and breakage of low of wave
[i]
.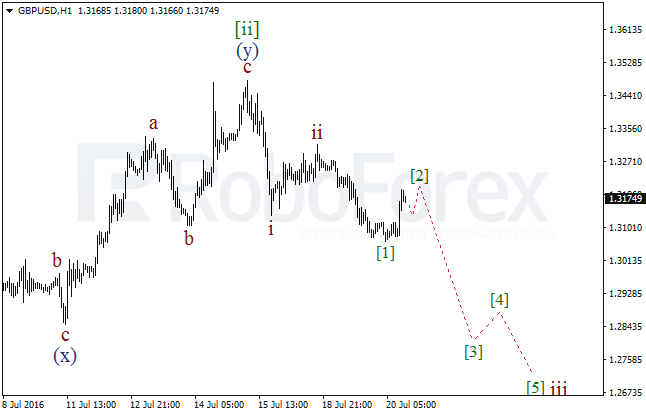 Supposedly, formation of
stretching
in wave
iii
is began, within which local correction - wave
[2]
is developing. And soon resuming of price reduction in wave
[3] of iii
is possible.
Currency pair USD/JPY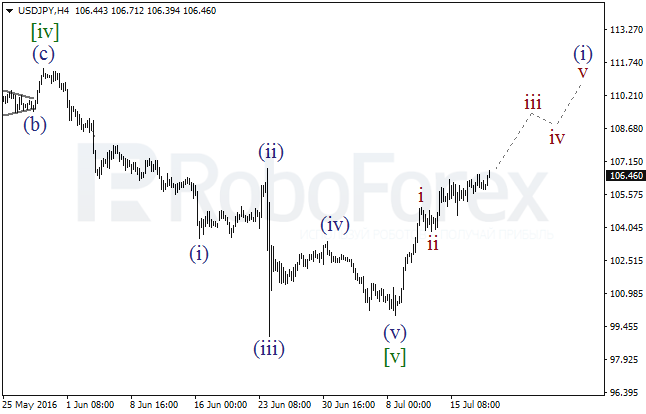 After completion of wave
[v]
, within which the fifth wave was
cut
, market returned to growth. Supposedly we see formation of bullish impulse in wave
(i)
that soon may continue.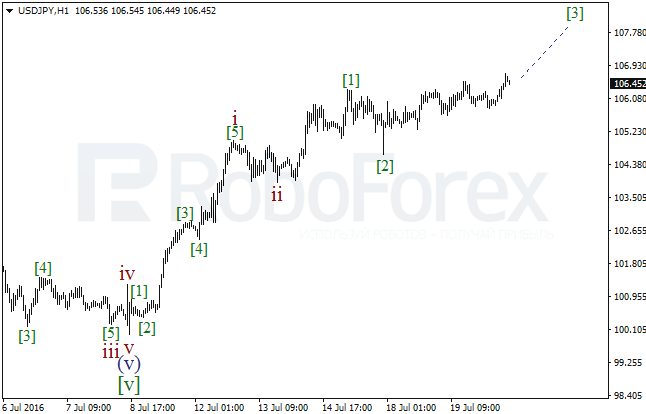 Everything is leading to wave
iii
taking the look of
stretching
. In that case, on younger wave level further pair ascending in wave
[3]
is possible. So, formation of new highs is possible soon.
Currency pair AUD/USD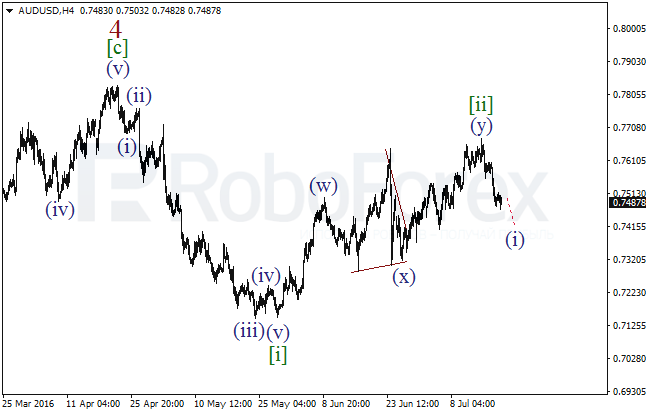 Apparently, Aus Dollar is descending within impulse wave
(i)
. Earlier
double zigzag
in wave
[ii]
was formed. For the short term, continuation of descending in current impulse is possible.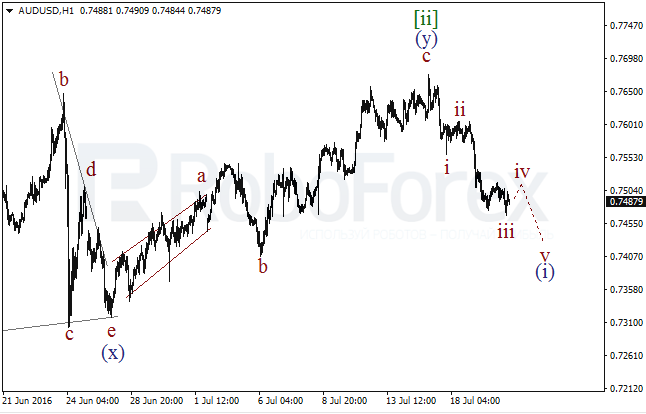 On 1 hour chart, more detailed marking of currecnt price trend is shown. It is quite likely that within wave
(i)
formation of fourth wave was began. And after its completion the pair may begin to descend in wave
v of (i)
.
Dear reader!
Without authorization, you can view no more than two reviews per day and no more than 10 per month. To continue reading analytical reviews, register or login to your Members Area.