Analysis of Murray's levels on July 21, 2016

EUR USD "Euro to US Dollar"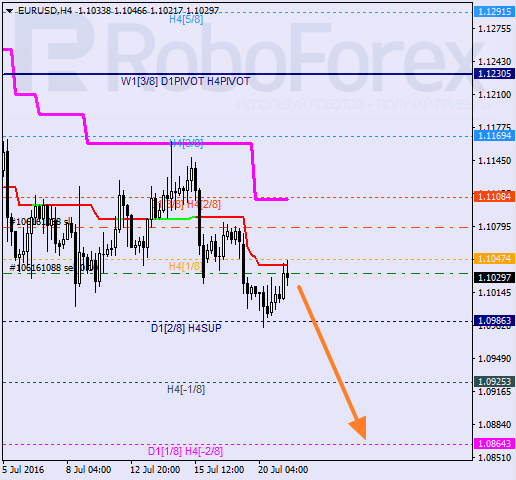 After pullback from mark
0/8
, Euro to US Dollar went to local correction. It is quite likely that pullback will be from line if 4 hour SuperTrend that may result in resuming of the pair descending towards level
-2/8
.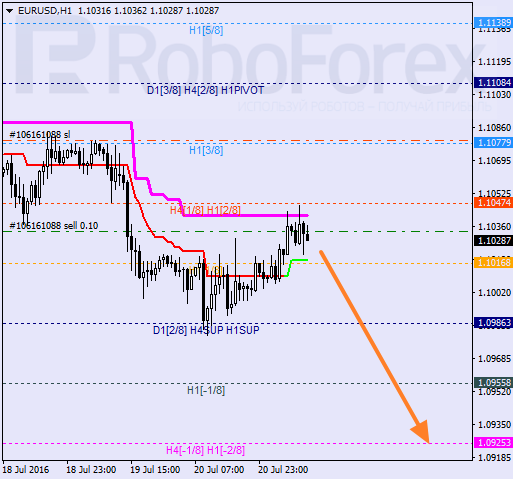 On 1 hour chart, price tries to pullback from mark
2/8
. Confirmation of the price returning to descending will be the pair fixing bellow SuperTrend lines. If it be so, further test of level
-2/8
will be possible.
AUD USD "AUS Dollar to US Dollar"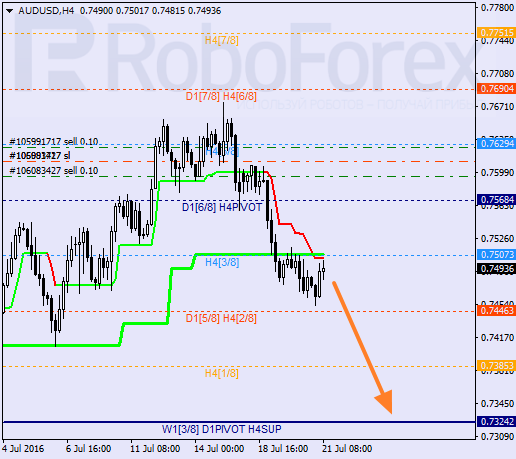 On 4 hour chart, SuperTrends formed "bearish cross". If price fixes under indicator's lines, then pair returning to descending to the nearest target on level
0/8
will be possible.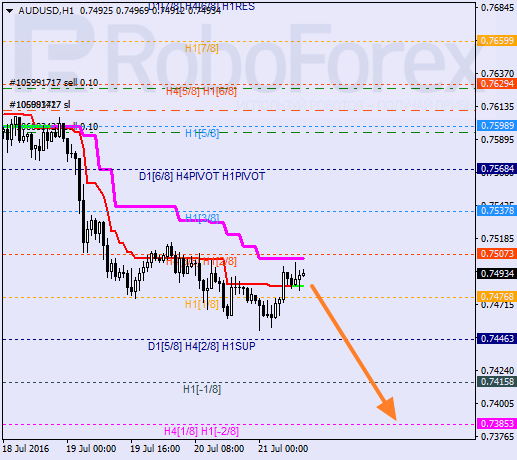 On 1 hour chart, market approached closely to lower part of levels construction. If further price fixes lower than 1/8 that will indicate on possibility of breakage of level
0/8
. With such progression of events, breakage of
-2/8
is possible that will result in reconstruction of Murray's indication.
Dear reader!
Without authorization, you can view no more than two reviews per day and no more than 10 per month. To continue reading analytical reviews, register or login to your Members Area.