Analysis for August 4th, 2016

EUR USD, "Euro vs US Dollar"
The EUR/USD pair has broken both the border of the channel and the low of the consolidation range, and formed a downside continuation pattern. This structure may continue up to the target at 1.1058. taking into account that the structure doesn't have a correction yet, possibly the price may rebound to 1.1183. Later, in our opinion, the market may continue falling to reach the above-mentioned target.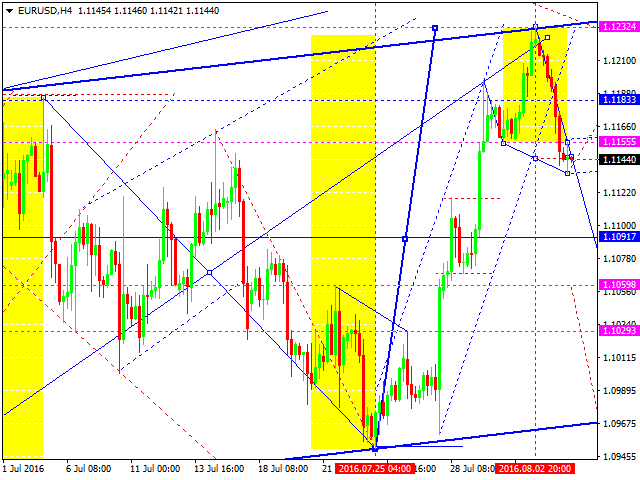 GBP USD, "Great Britain Pound vs US Dollar"
The GBP/USD pair continues trading without any particular direction. The main scenario implies that the price may fall to reach 1.3062, and it's just a half of the third descending wave. The local target of this wave is at 1.2800.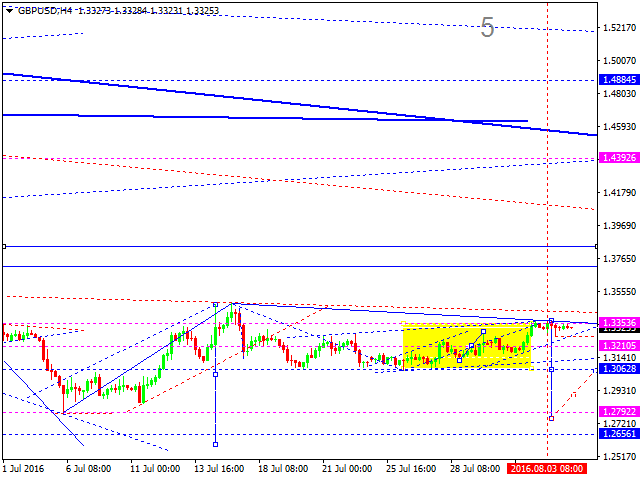 USD CHF, "US Dollar vs Swiss Franc"
The USD/CHF pair has broken its consolidation range upwards. We think, today the price may grow towards 0.9800 and then return to 0.9700 to test it from above. After that, the pair may continue moving upwards to reach 1.0000.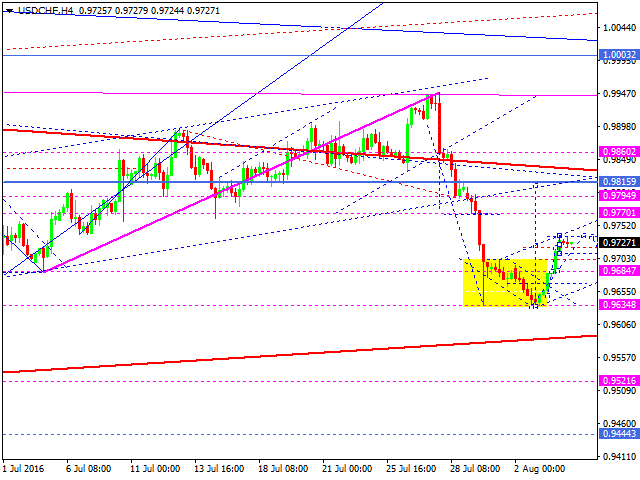 USD JPY, "US Dollar vs Japanese Yen"
The USD/JPY pair is moving back to 100.82 to test it from below. Later, in our opinion, the market may fall to reach 100.40 and then be corrected with the target at 103.00.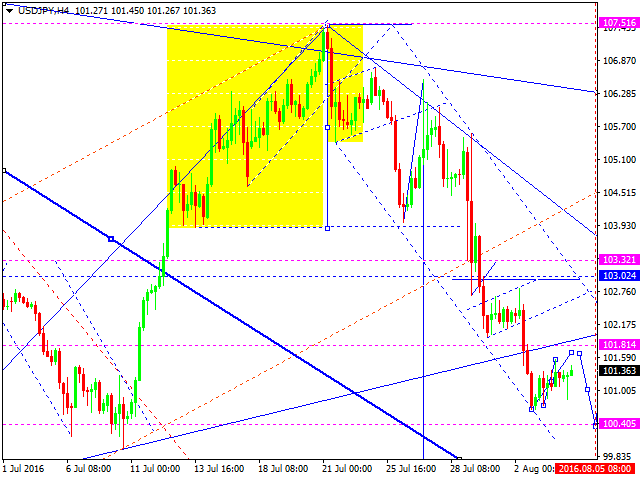 AUD USD, "Australian Dollar vs US Dollar"
The AUD/USD pair has completed the descending impulse and the correction, thus defining the borders of another consolidation range. After breaking the range downwards, the price may continue falling inside the downtrend to reach 0.7400, and this is just a half of this wave. The local target is at 0.7200.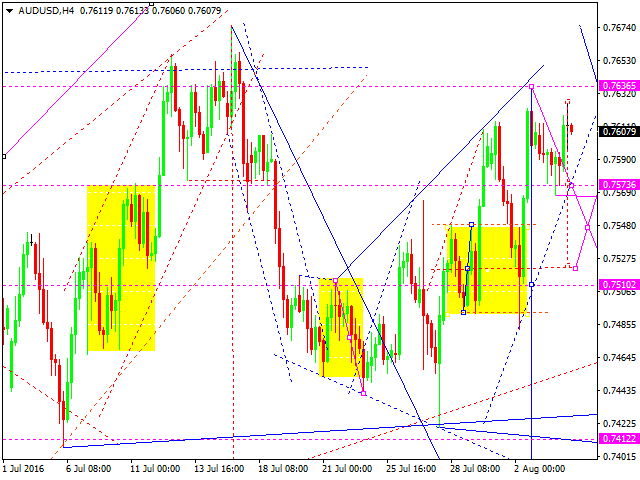 USD RUB, "US Dollar vs Russian Ruble"
The USD/RUB pair is consolidating. Possibly, today the price may reach break 65.65 downwards. The target is at 64.00.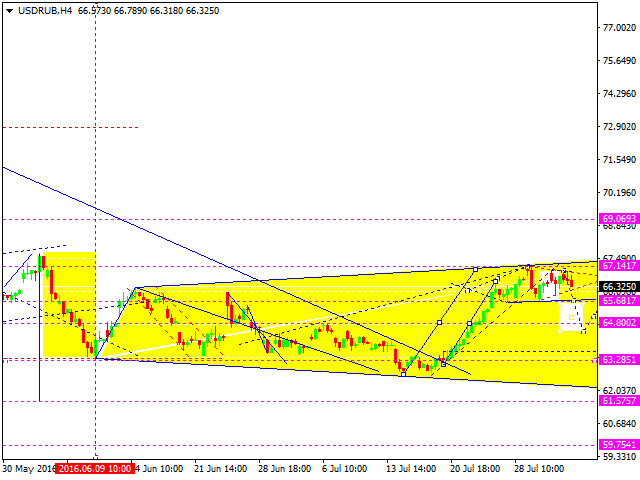 XAU USD, "Gold vs US Dollar"
Gold has broken the ascending channel. In fact, the price is expected to be corrected towards 1340. Later, in our opinion, the market may form another ascending structure with the target at 1368 and then be corrected again towards 1335.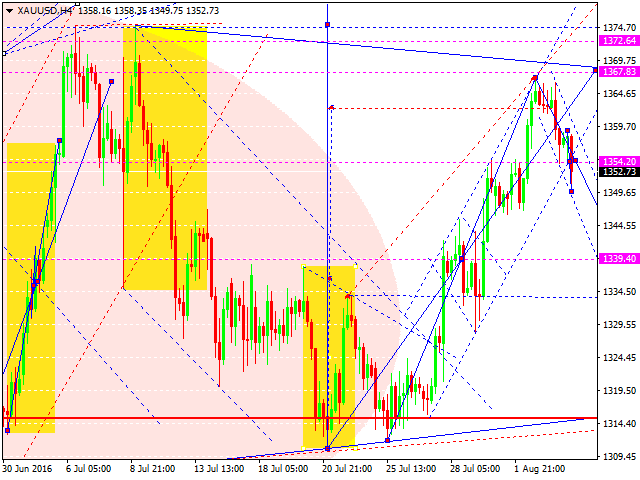 RoboForex Analytical Department
Dear reader!
Without authorization, you can view no more than two reviews per day and no more than 10 per month. To continue reading analytical reviews, register or login to your Members Area.