Murray Math Lines 05.09.2016

EUR USD, "Euro vs. US Dollar"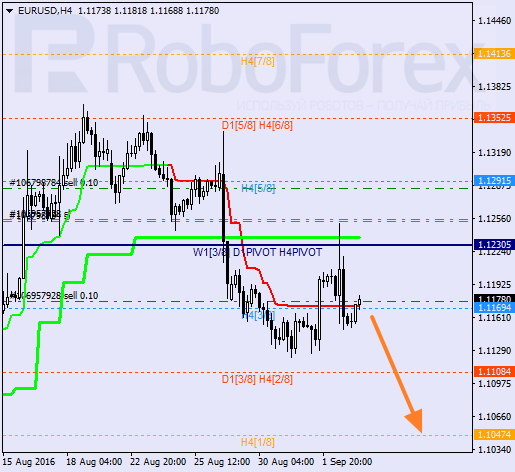 Last Friday a rebound from daily Super Trend and Murrey 4/8 level happened, and this suggests possible continuation of the decline. The nearest bearish target is 1/8 level. When the price reaches it, start of a rising correction is possible.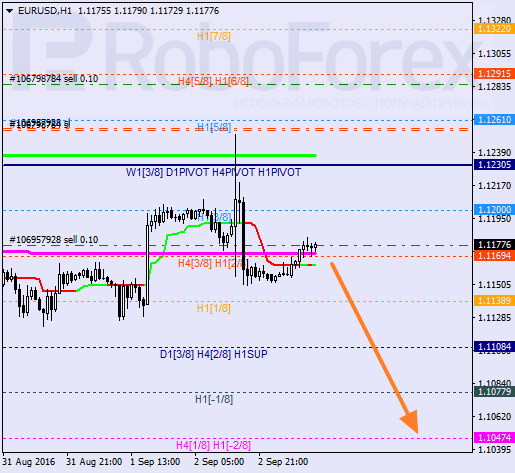 After the rebound from
4/8
8 the Super Trend lines formed a "bearish cross". If the price is able to hold under the
2/8
, 8 during the day, the most probable scenario will be a continuation of the currency pair decline towards the Murrey level
2/8
.
USD CHF "USD vs. Swiss Frank"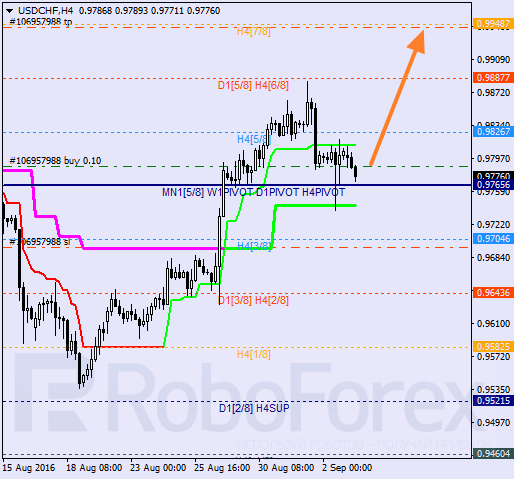 At the end of the last week the Frank formed a rebound from the
4/8
level, but the pair failed to hold above the 4-H Super Trend. If the price does this eventually during Monday, it may rise towards the
7/8
level.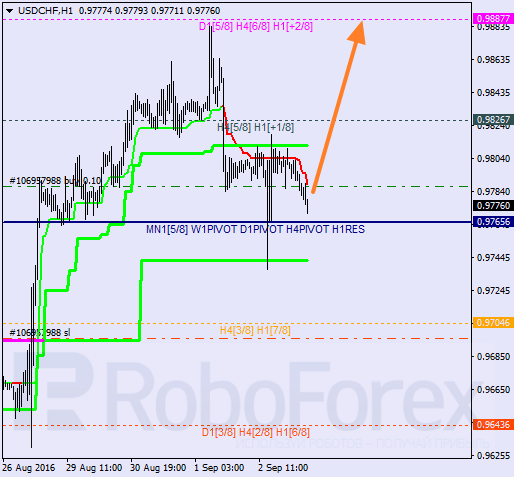 On 1-H chart, the market is consolidating in the "overbought zone". As soon as the price holds above the Super Trend lines, the uptrend can resume. Afterwards, if the
2/8
level is broken, this can lead to complete reformation of the Murrey indication on the chart.
Dear reader!
Without authorization, you can view no more than two reviews per day and no more than 10 per month. To continue reading analytical reviews, register or login to your Members Area.