EUR/USD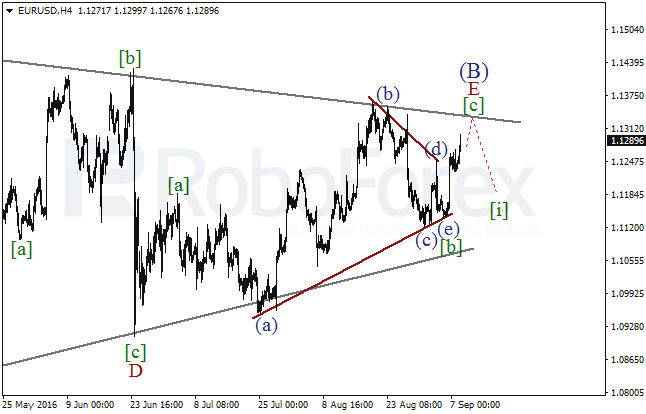 It is not improbable that EUR/USD pair continues to form the wave
E of (B)
which contains the long-lasting
triangular
in the wave
[b]
. Thus, when the ascending impulse in the wave
[c]
is completed, we might see the pair resumes falling further.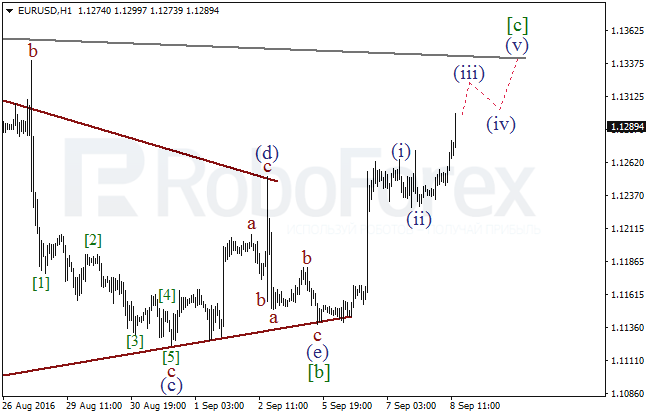 There is a more detailed marking of 1-H chart. It seems that the third wave is forming within the current impulse, and this wave can give space for further price movement. As such, in the near-term we might see new local highs on EUR/USD chart.
GBP/USD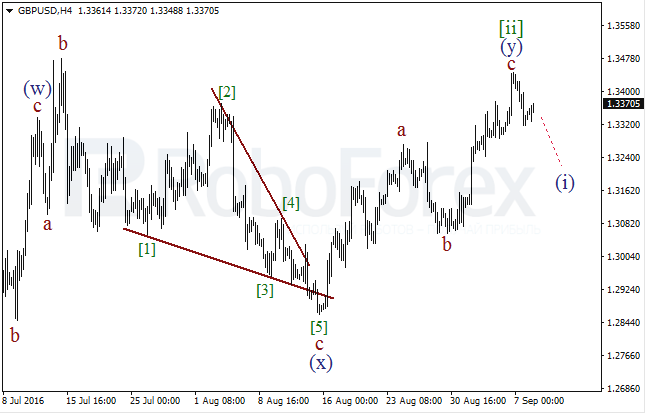 Based on the current wave structure we can conclude that the wave
[ii]
has been completed. However, due to a complex nature of correction we must wait for confirmation which is a descending impulse in the wave
(i)
.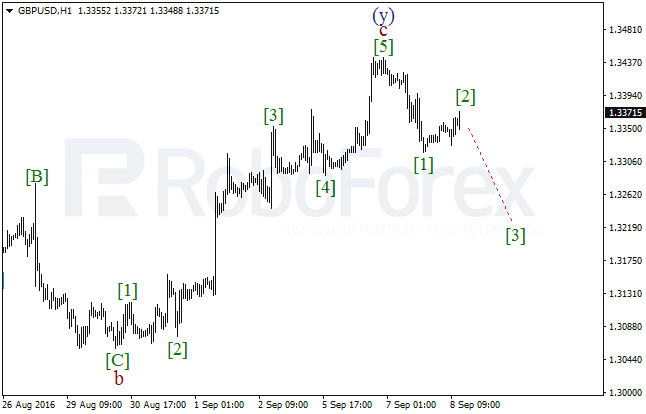 A more detailed analysis can be found on the 1-H chart. The day before a descending impulse within the wave
[1]
was formed which was afterwards corrected by the wave
[2]
. Correspondingly, in the near-term we might see how the pair starts declining within the third wave.
USD/JPY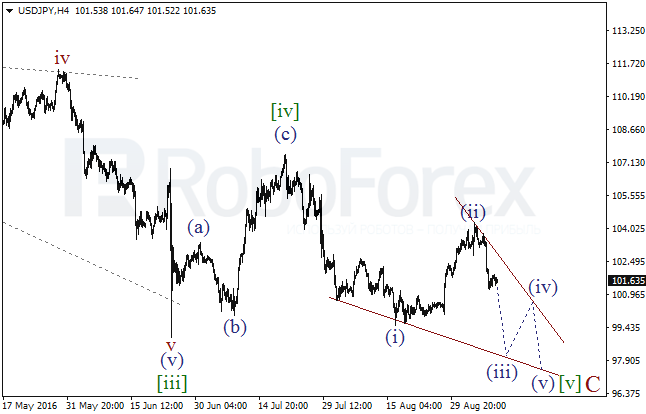 The bearish marking which implies a further declining of the price within wave
[v] of C
is still in force. Most probably, in the short term we will see a further decline of the market within the wave
(iii)
which is a part of a
diagonal triangular
.
On 1-H chart we see a descending impulse developing within the wave
i
. On the minor wave level there is a
triangular
which is almost completed within wave
[4]
. This can lead to the market declining within the wave
[5] of I
soon.
AUD/USD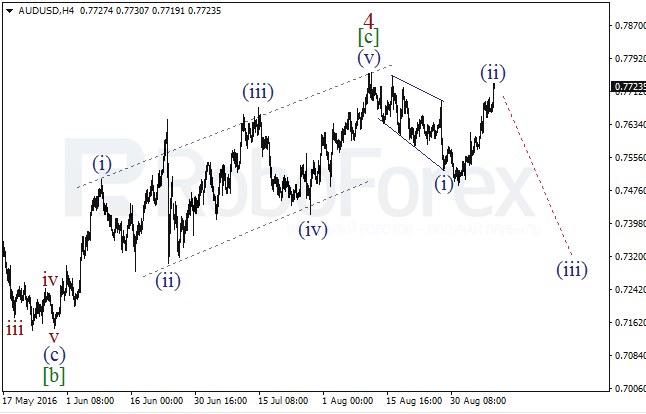 It seems that the wave
(ii)
is still developing. A descending
wedge
was formed earlier in the wave
(i)
. In addition, due to fast-moving current correction it is necessary to wait for confirmation of start of the wave
(iii)
in the form of descending impulse in it.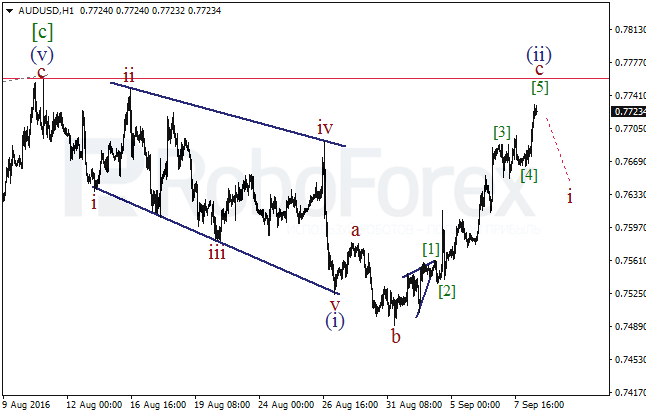 As we can see on the 1-H marking, the fifth wave of wave
c of (ii)
is coming to an end. The most important level here is the high of the wave
(i)
. If we see how the wave
i
forms afterwards, this will be a sign of possible declining within the wave
(iii)
.
Dear reader!
Without authorization, you can view no more than two reviews per day and no more than 10 per month. To continue reading analytical reviews, register or login to your Members Area.