Analysis of Murray's level on September 13, 2016

EUR/USD "Euro vs US Dollar"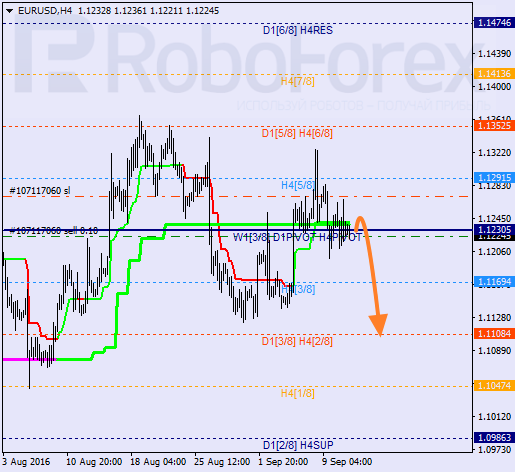 Euro-US Dollar pair consolidates on the Murray level
4/8
and SuperTrend lines. During the day we expect further price fluctuation within current flat, however, it is possible that we would see quotes descending again. The nearest goal is the mark at
2/8
.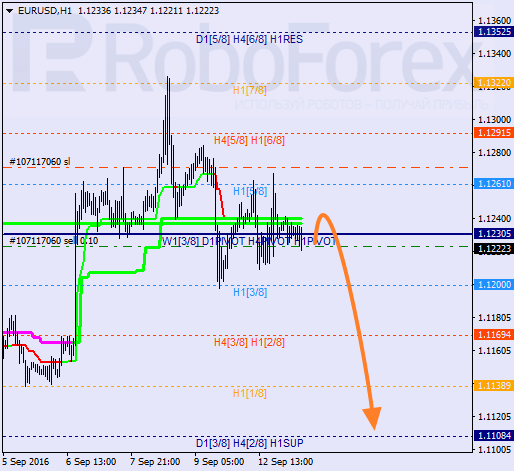 Pretty much the same we have on the 1 hour chart. SuperTrend lines have crossed at the same level, which reflects consolidation during several past days. If we saw the price settled below the mark at
3/8
, then it would be a confirmation that bears are raising their heads and getting back to the market.
AUD USD "Australian dollar vs US Dollar"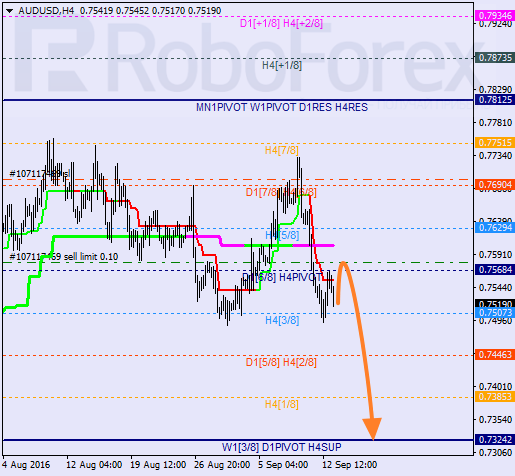 For Aussie we have SuperTrend lines that have formed "Bear cross", however, the price has failed the first try to settle below the mark
3/8
. If we saw the pair below that level, then there would be a solid perspective towards further descending.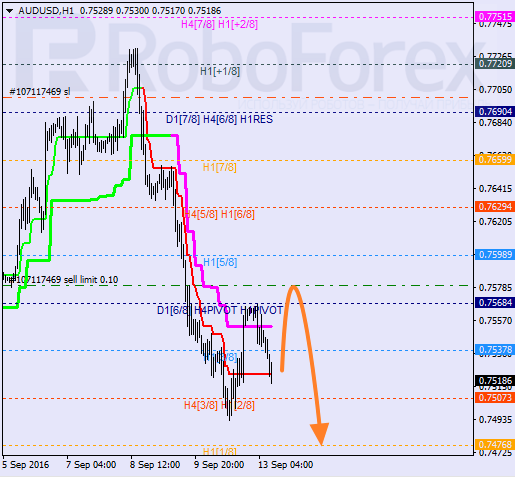 On 1 hour chart, we had seen bouncing from the level
2/8
that has triggered a correction. It is quite possible that market will test again the mark at
4/8
. And if we saw a bouncing one more time, then we would have a good signal of descending movement.
Dear reader!
Without authorization, you can view no more than two reviews per day and no more than 10 per month. To continue reading analytical reviews, register or login to your Members Area.