Fibonacci Retracements Analysis on September 13, 2016

EUR/USD "Euro vs US Dollar"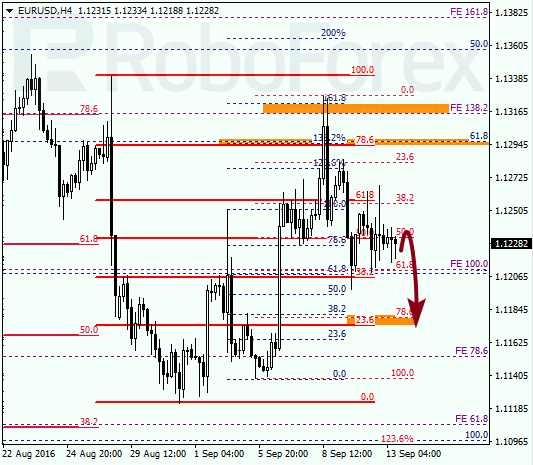 The pair Euro-US Dollar is traded within short range. It is quite possible that in the short term we will see downwards price movement once again. The nearest bearish goal is the bunch of fibo-levels near the mark 1.1180.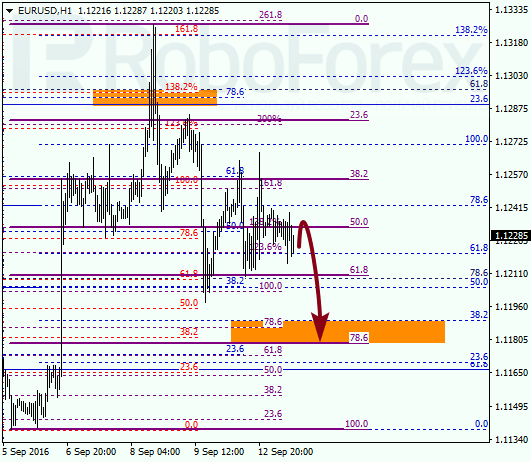 On 1 hour chart the nearest target area is confirmed by daily fibo-levels. Previously we have already seen two times bouncing from mark at 38.2%. Consequently, we can expect further descending and breakage of the local minimum.
EUR/GBP "Euro vs British pound"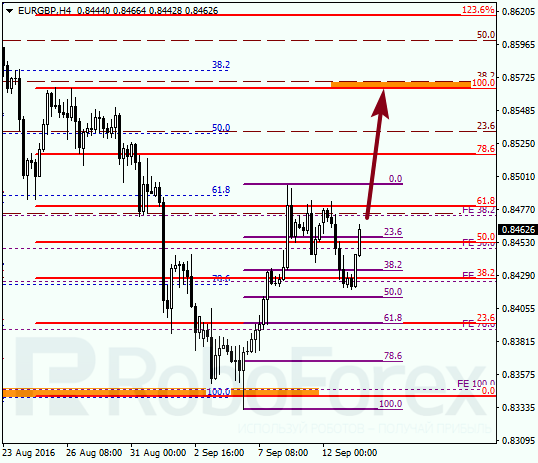 The pair is trying to rise again. Before we have already seen the bouncing from the bunch of target fibo-levels, which caused rapid upwards price movement. In the short term perspective, we should expect a further movement towards price area around 0.8570.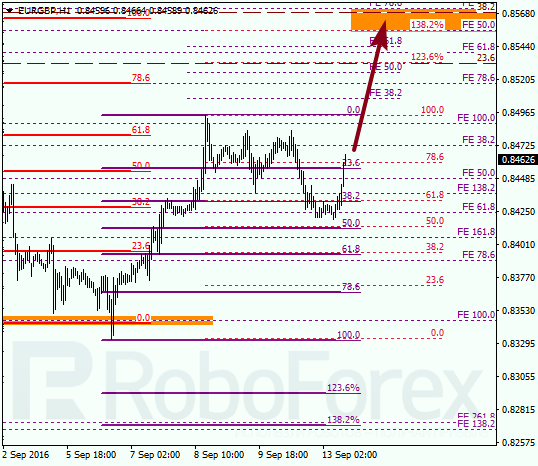 As we have seen from 1 hour chart, the price was unable to settle below the mark 38.2%, and that opens the way for a new iteration of upwards movement. We are not ruling out the chance that local maximum can be broken during the day.
Dear reader!
Without authorization, you can view no more than two reviews per day and no more than 10 per month. To continue reading analytical reviews, register or login to your Members Area.