Analysis of Murray's level on September 14, 2016

EUR/USD "Euro vs US Dollar"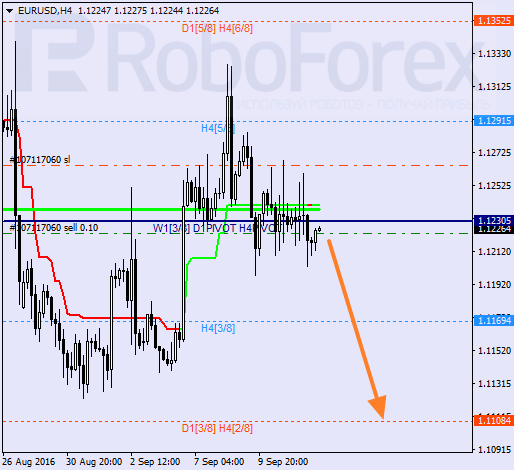 Euro-US Dollar is trying to settle below the mark
4/8
and SuperTrend lines. If bears hold their position below those levels, then further downwards movement would be possible. The nearest goal is located on the mark
2/8
.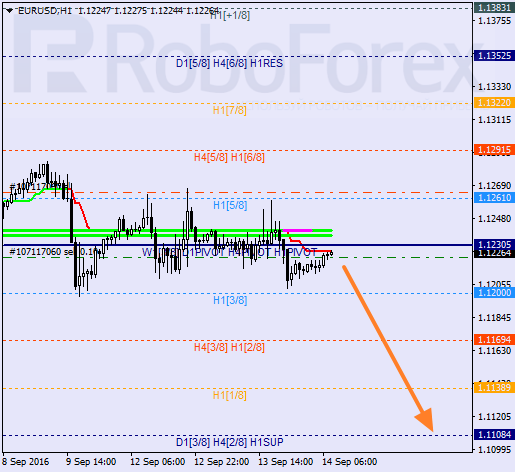 On 1 hour chart market still consolidates right in the middle of levels formation. More than that SuperTrend lines have created "bearish cross". Another confirmation for downward movement would be price stabilization below the mark
3/8
.
GBP USD "British pound vs US Dollar"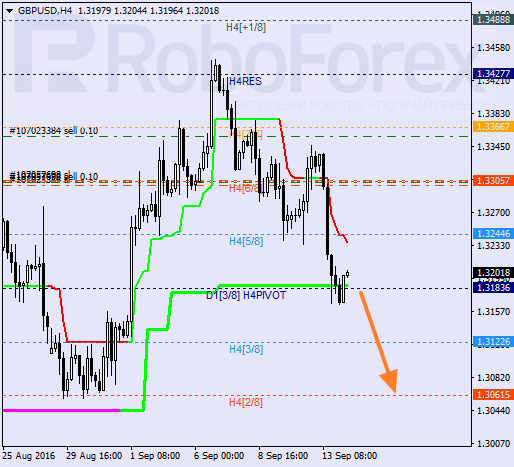 Pound has reached Murray's mark at
4/8
and daily SuperTrend line, which caused the local correction. If we saw breaking those levels and settling price below, then we would think, at the first place, about further quotes descending.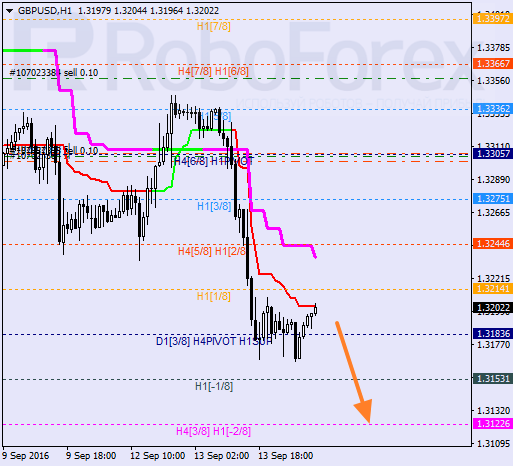 On 1 hour chart price cannot break the level
0/8
with the first try. During the day we might see further evolution of local correction, however, we should not rule out another bearish try to get to the oversold area.
Dear reader!
Without authorization, you can view no more than two reviews per day and no more than 10 per month. To continue reading analytical reviews, register or login to your Members Area.