EUR USD, "Euro vs US Dollar"
After rebounding from the 1/8 level earlier, the EUR/USD is testing the 8/8 one. If the price breaks the latter level, it may start a short-term decline towards the 7/8 one. Otherwise, the descending correction may become deeper.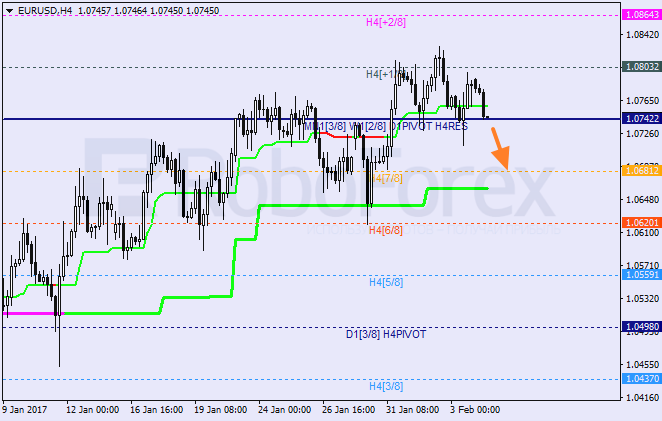 At the H1 chart, the pair is moving in the middle. On Monday, the par may break the 4/8 level and fix below it. If it does happen, the price will continue falling towards the 2/8 level. To confirm a new decline, Super Trends have to form "bearish cross".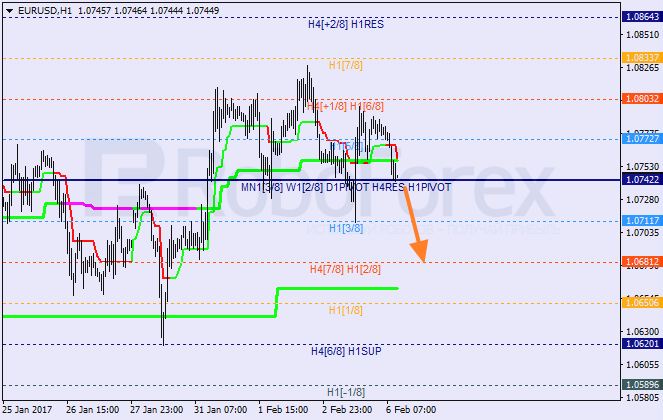 EUR JPY, "Euro vs Japanese Yen"
Super Trends formed "bearish cross" and then the EUR/JPY pair broke the 2/8 level. As a result, on Monday the price may test the 0/8 level, which may later become a starting point of a new ascending correction.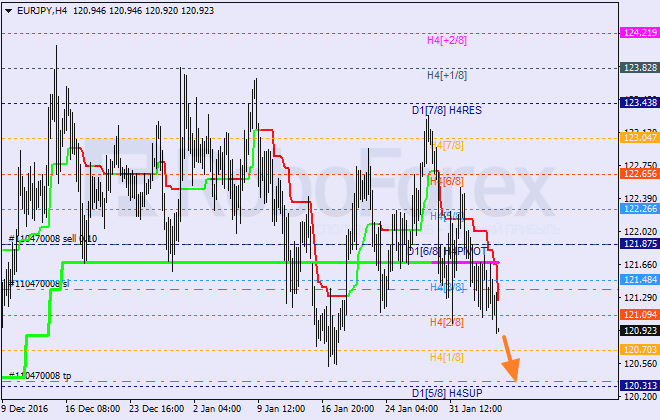 The lines at the H4 and H1 chart are completely the same. Considering that the pair is already moving below the 3/8 level, it may continue moving downwards. If later bears break the 0/8 level, the market will continue falling much faster.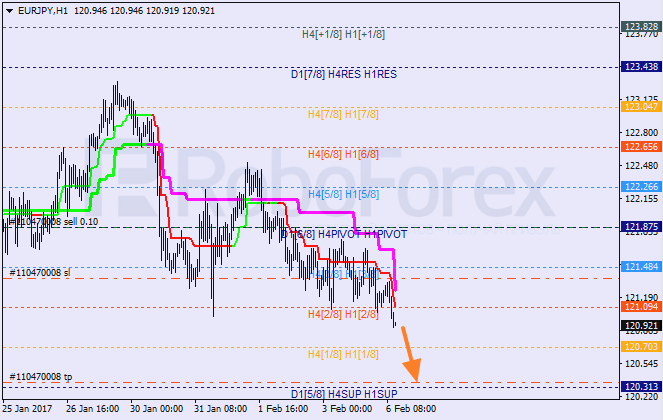 RoboForex Analytical Department