EUR USD "Euro vs US Dollar"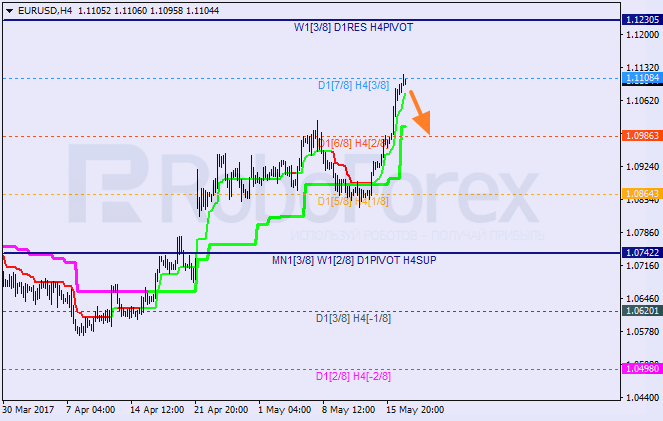 The EUR/USD pair has reached the 3/8 level and rebounded from it. Furthermore, on the D1 chart this level still serves as a 7/8 level. Consequenlty, in the near term we can see a descending correction develop towards 2/8 level. This correction is confirmed when the price breaks through H4 Super Trend line and holds under it.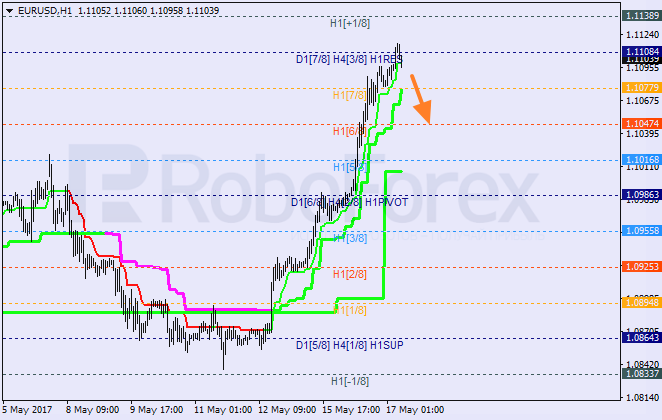 On the H1 chart the level 8/8 has acted as a resistance. If the chart breaks through the Super Trend line afterwards, a descending correction towards 6/8 will be possible.
GBP JPY "Great Britain Pound vs Japanes Yen"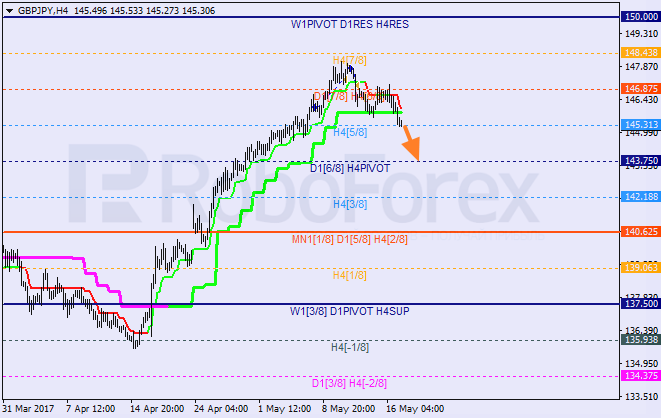 The cross-pair has broken through the nearest low and held under the Super Trend lines which in a few coming hours can form a "bearish cross". Correspondingly, in the course of the day the pair can move even lower towards 4/8 level.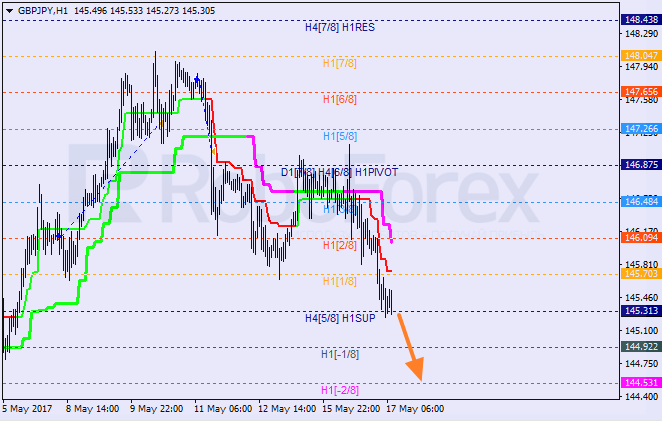 The H1 chart shows that after the yesterday's rebound from the 4/8 level the market reached 0/8. If this one is broken, the bears can have enough power to lower the price further. If a breakout of -2/8 happens afterwards, the Murray analysis will be redrawn.