EUR/USD
On the H4-chart the EUR/USD is being traded within the channel formed by 5/8 and 3/8 levels. A rebound from 5/8 level (1.1535) and decline towards 4/8 and 3/8 level can be expected. If the price breaks through the 5/8 level, it can rise further towards 8/8 (1.1718).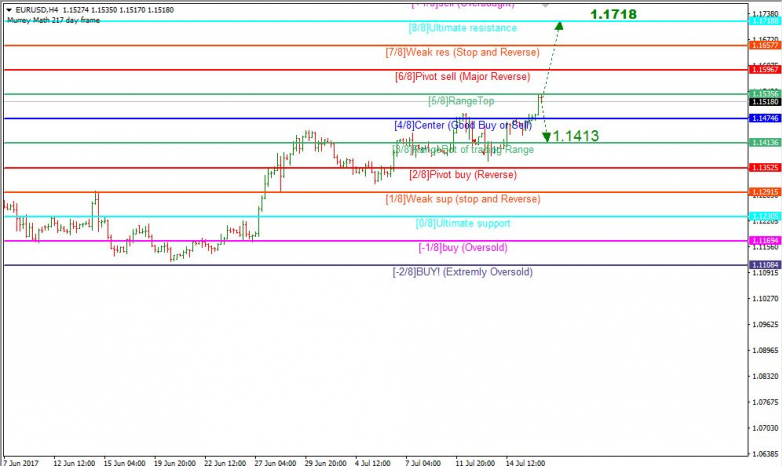 On the H1-chart we see that if the price rebounds from 5/8 level, it can move higher towards 1.1718. If the pair breaks through 5/8 level (1.1505), another downside move towards 1.1474 and 1.1413 can be expected.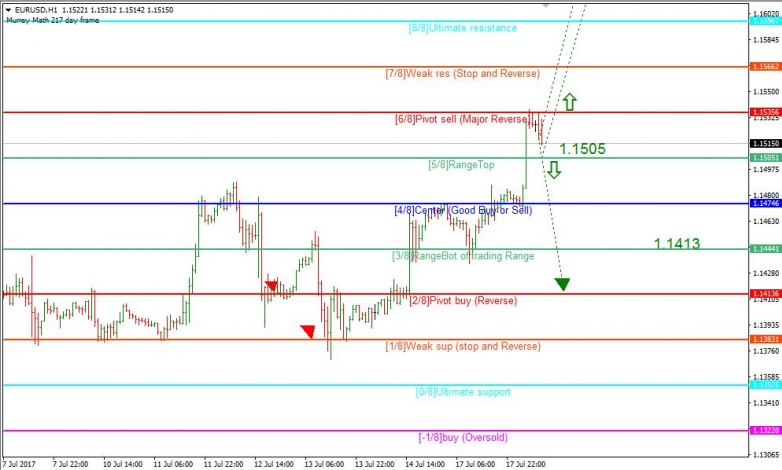 EUR/CAD
On the H4-period the EUR/CAD pair is being traded within an overbought area near -1/8 level. If the 0/8 level (1.4648) is broken through, this will trigger a further rise towards 3/8 (1.5014).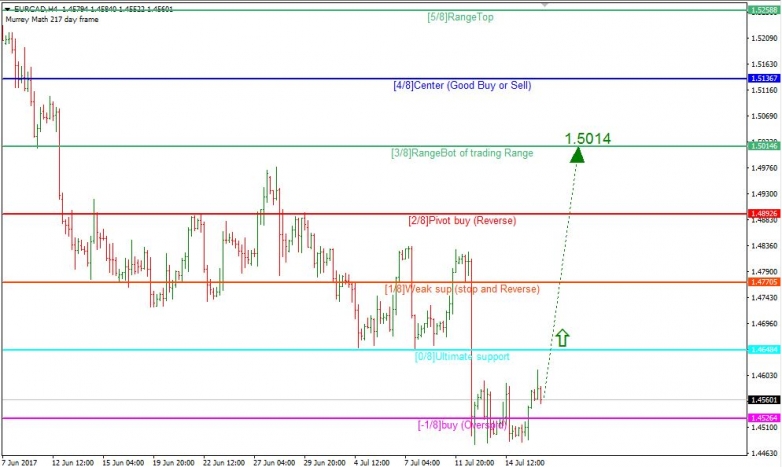 On the H1 chart the price holds below the 3/8 level (1.4587). If this level is broken through, there will be strong possibility that the price rises towards 1.5014.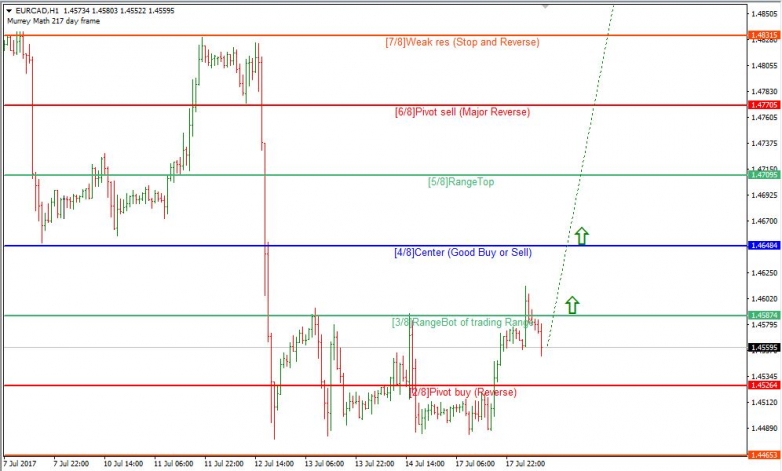 On the M15 chart a breakout of the upper line of VoltyChannel indicator can be expected. If this happens, a further rise towards 1.5014 can occur.