EUR/USD
The H4 EUR/USD shows the price is moving close to the 8/8 resistance level (1.1718). A rebound from the 8/8 level and further downward move towards 3/8 level (1.1535) is expected.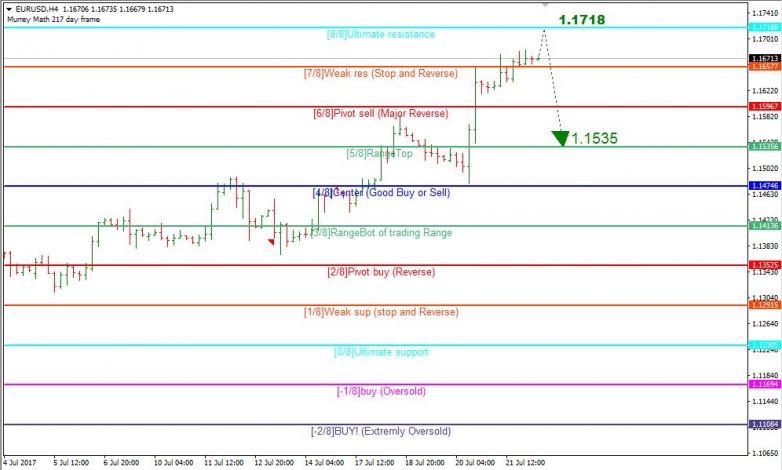 The Murray lines are completely matched on the H1-chart, and this confirms the scenario on the H4-chart.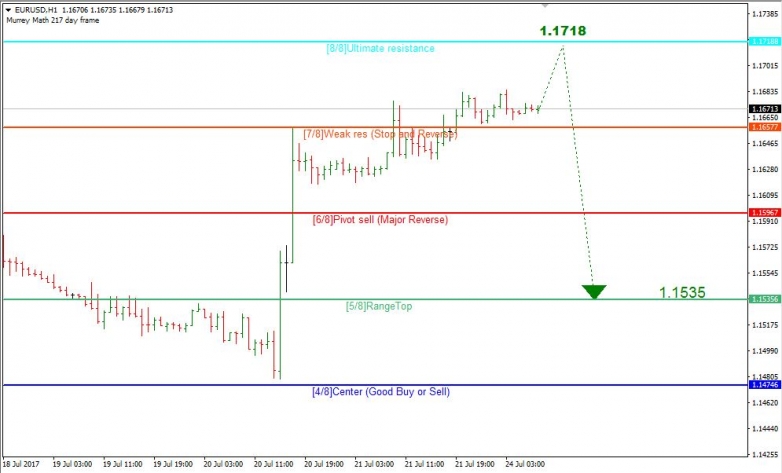 After the price reached the 1.1718 level, it is expected that the lower edge of the VoltyChanel indicator will be broken through, and this can trigger a downward move to 1.1535.
AUD/USD
The AUD/USD pair keeps moving within the selling area near 1/8 (0.7934), and a move towards 3/8 level (0.7446) is expected.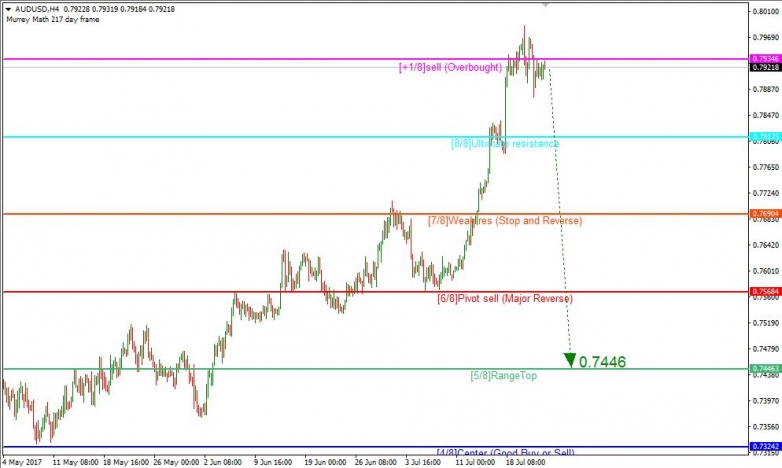 To move lower towards 0.7446 on the H1-chart, the price needs to break through the 5/8 level (0.7873). If the price breaks through the 6/8 level and holds above it, the pair can move higher to reach 8/8 level (0.8056).