29.05.2019
USDJPY, "US Dollar vs. Japanese Yen"
As we can see in the H4 chart, USDJPY has almost reached the "oversold area", which means that it may start another rising structure towards the resistance at the 3/8 level. In order to do it, the instrument has to break the 0/8 level.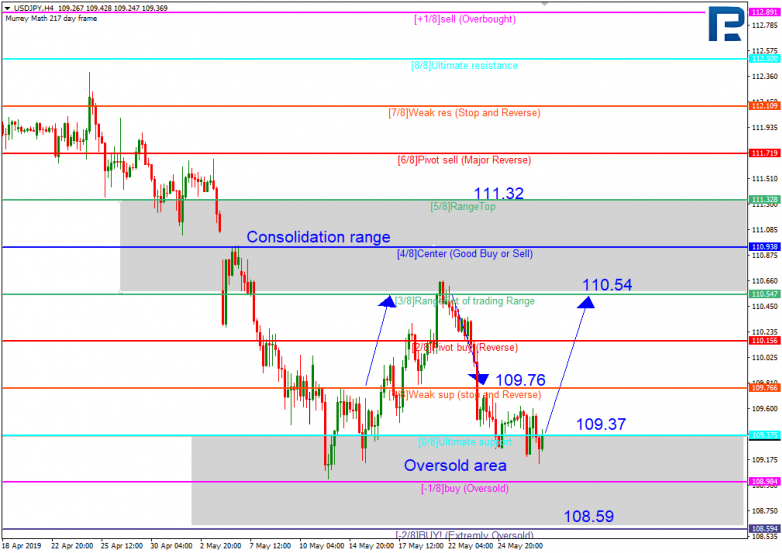 In the H1 chart, the pair is trading close to the "oversold zone", which confirmed its further growth. The first target here will be at the 3/8 level, which is a bit lower than in the H4 chart. However, this scenario will no longer be valid if the instrument breaks the -2/8 level. In this case, the lines in the chart will be redrawn.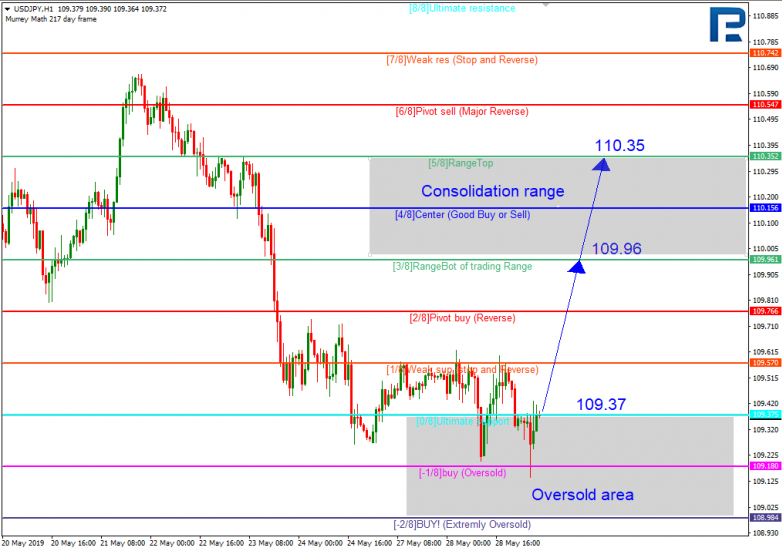 USDCAD, "US Dollar vs Canadian Dollar"
In the H4 chart, USDCAD tried to break the 3/8 level a week ago, but failed; right now, it is trading at the resistance at the 6/8 one, which is also not broken yet. It's been a month since the price started trading between these two level. According to the lines in the chart, the "decline" scenario in this case is more probable than the "growth" one and the downside target will be at the 3/8 level. However, if the pair breaks the 6/8 level, it may resume moving upwards to reach the resistance at the 8/8 one. In the future, the instrument may rebound from the latter level and start a new decline towards the support at the 0/8 one.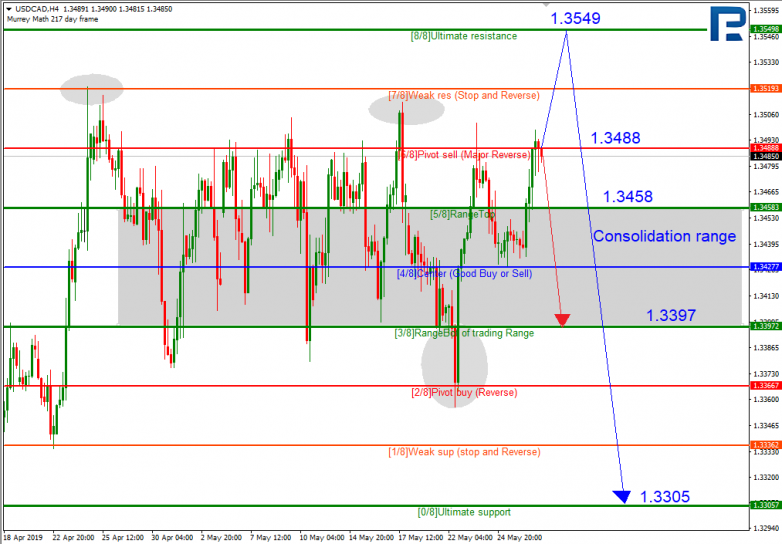 The H1 chart confirms further growth of the pair towards the resistance at the 8/8 level.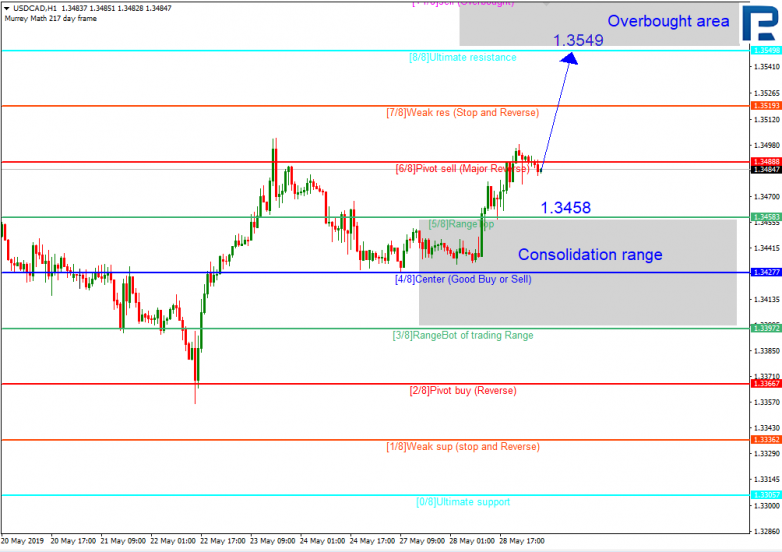 As we can see in the M15 chart, the pair has broken the upside line of the VoltyChannel indicator and, as a result, may continue trading upwards.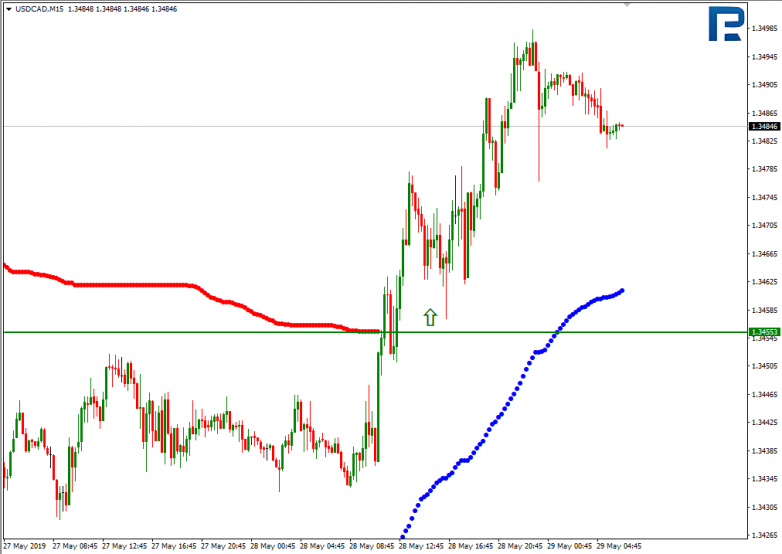 Attention!
Forecasts presented in this section only reflect the author's private opinion and should not be considered as guidance for trading. RoboForex bears no responsibility for trading results based on trading recommendations described in these analytical reviews.