20.06.2019
USDCHF, "US Dollar vs Swiss Franc"
In the H4 chart, the downtrend continues. Right now, USDCHF is trading below 3/8. In this case, the pair is expected to continue falling towards the support at 0/8. However, this scenario may no longer be valid if the instrument breaks 3/8 upwards. After that, the pair may start a new growth to reach the resistance at 5/8.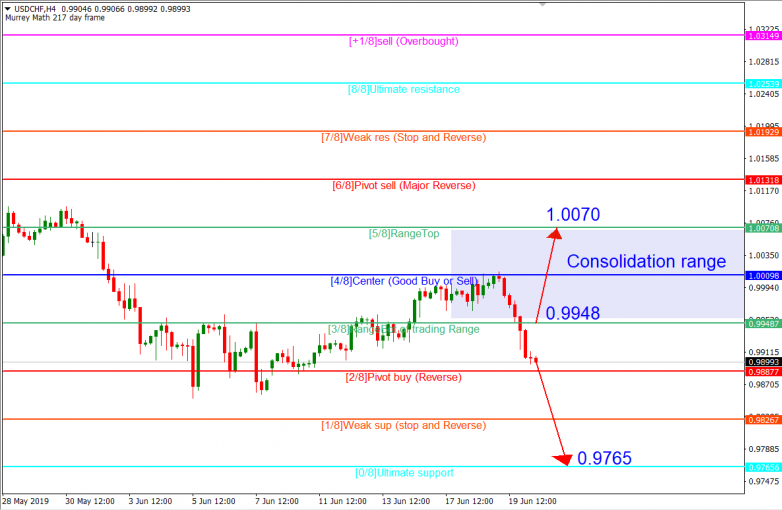 As we can see in the M15 chart, the pair has broken the downside line of the VoltyChannel indicator and, as a result, may continue moving downwards.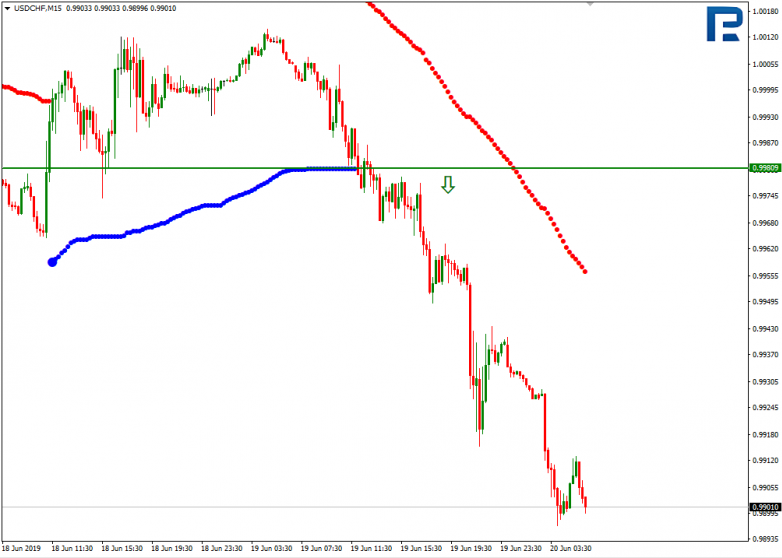 XAUUSD, "Gold vs US Dollar"
As we can see in the H4 chart, XAUUSD is trading inside the "overbought area". In this case, the price may break 8/8 and fall towards the support at 5/8. This scenario is confirmed by high volatility, which was caused by yesterday's comments from the US Federal Reserve Chairman Jerome Powell, who was quite uncertain about future revisions of the regulator's benchmark rate. As a result, investors turned to "safe haven" assets, such as Gold. However, there is another possible scenario, which implies that the instrument may yet grow. To confirm this scenario, the pair must break 1/8. In this case, the target will be the resistance at 2/8.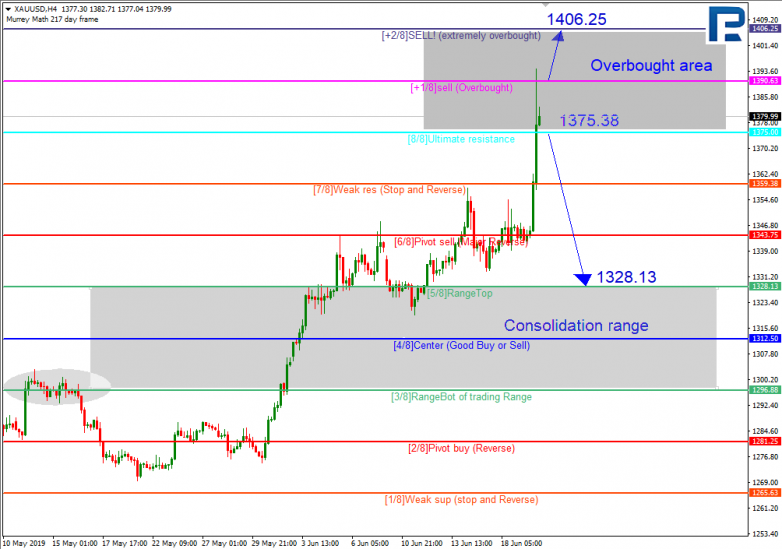 Attention!
Forecasts presented in this section only reflect the author's private opinion and should not be considered as guidance for trading. RoboForex bears no responsibility for trading results based on trading recommendations described in these analytical reviews.