GBPUSD, "Great Britain Pound vs US Dollar"
As we can see in the H4 chart, the convergence made GBPUSD reverse after falling and reaching 50.0%, and rebound towards 38.2% fibo. However, this growth shouldn't be considered as reverse as long as the price is moving below the resistance at 23.6% fibo (1.3203). At the same time, one can't exclude a possibility of a new decline towards 61.8% fibo at 1.2700.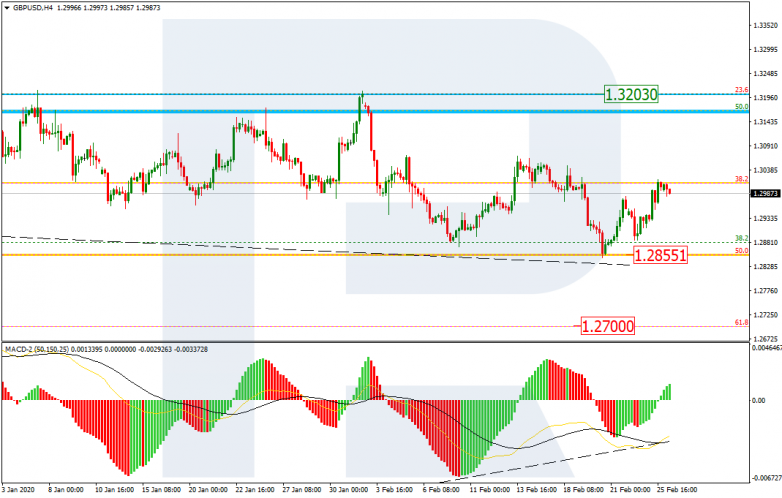 The H1 chart shows a rising pullback after the downtrend, which has already reached 23.6% fibo and may continue towards 38.2% and 50.0% fibo at 1.3103 and 1.3182 respectively. If the price breaks the support (the low at 1.2848), the mid-term descending tendency will continue.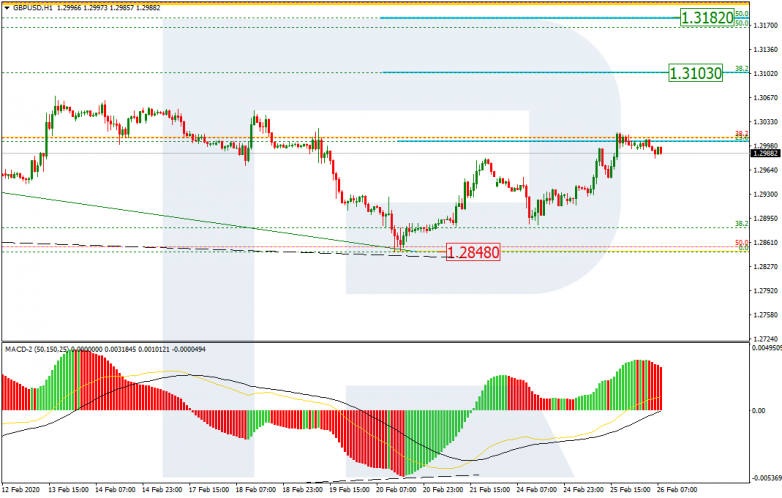 EURJPY, "Euro vs. Japanese Yen"
As we can see in the H4 chart, after the pair had corrected to the downside by 61.8%, there was a convergence that made EURJPY start a new rising impulse, which has already risen towards 61.8% fibo. The current short-term decline may be considered as a pullback before a new ascending impulse; the upside targets may be 76.0% fibo at 121.81 and the high at 122.87. Later, the market may break the high and continue growing towards the post-correctional extension area between 138.2% and 161.8% fibo at 124.55 and 125.57 respectively.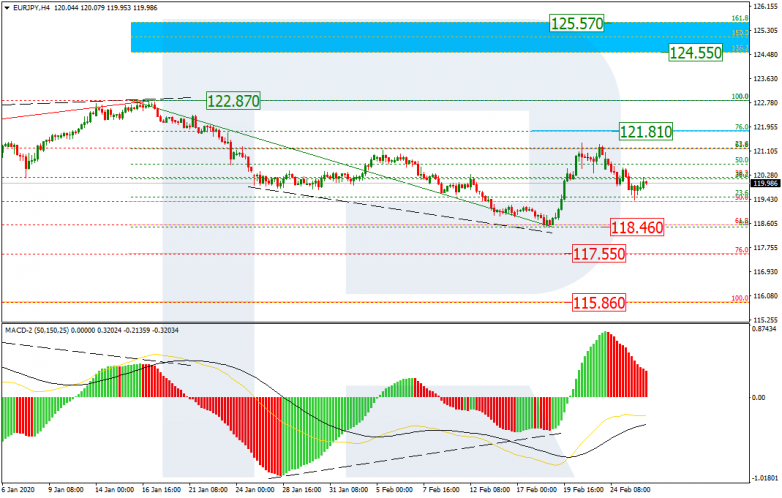 The H1 chart shows a new correction to the downside, which has already reached 61.8% fibo and may yet continue towards 76.0% fibo at 119.17. Anyway, after the pullback is over, the instrument is expected to resume growing to reach the local high at 121.40.