EURUSD, "Euro vs US Dollar"
On H4, after a convergence, the quotations have formed a stable wave of growth. The wave overcame the previous fractal high on 61.8% Fibo but then started pulling back. After the pullback, we may expect further growth to 76.0% (1.1045) and then – to the high of 1.1147. A breakaway of the high will signal the development of the mid-term uptrend to 38.2% (1.1370). The support is at the low of 1.0727.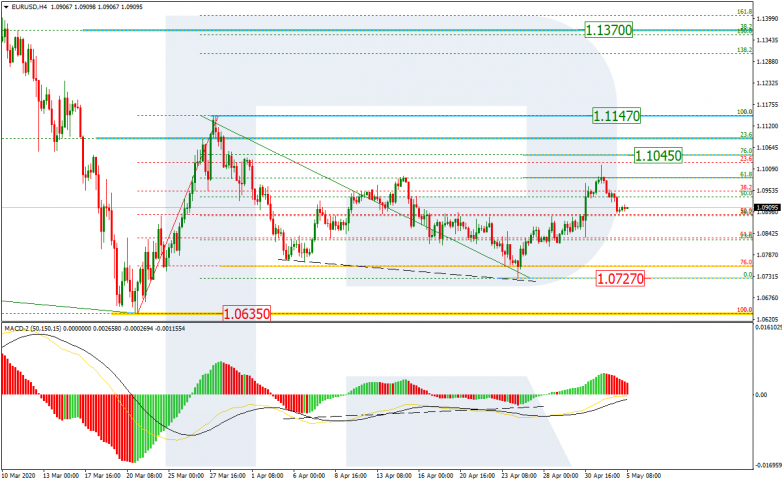 On H1, there is a local pullback phase after a divergence on the MACD. The quotations have gone down to 38.2% Fibo and may drop even deeper to 50.0% (1.0873) and 61.8% (1.0839). The next wave of growth will be aimed at the current local peak of 1.1019.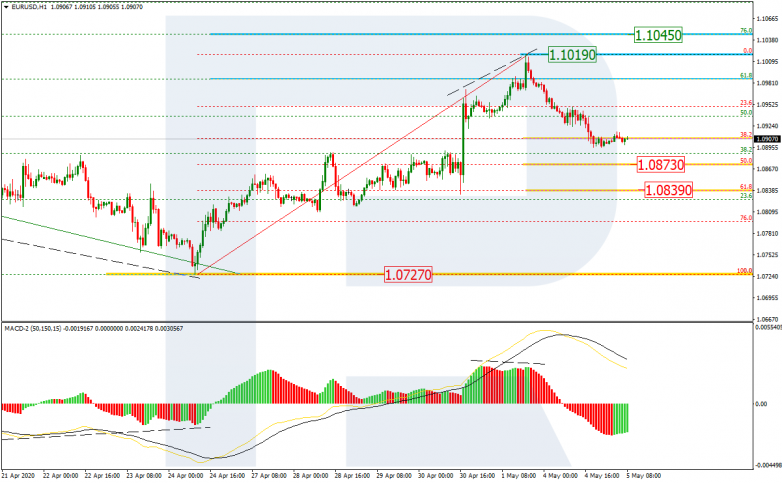 USDJPY, "US Dollar vs. Japanese Yen"
On H4, the quotations have gone down to 50.0% Fibo, trying to break it away. If the market succeeds, the declining wave may continue to 61.8% (105.20) and 76.0% (103.70). Meanwhile, there is a convergence forming, suggesting a slow-down of the decline and even a reversal. The resistance is at 107.68.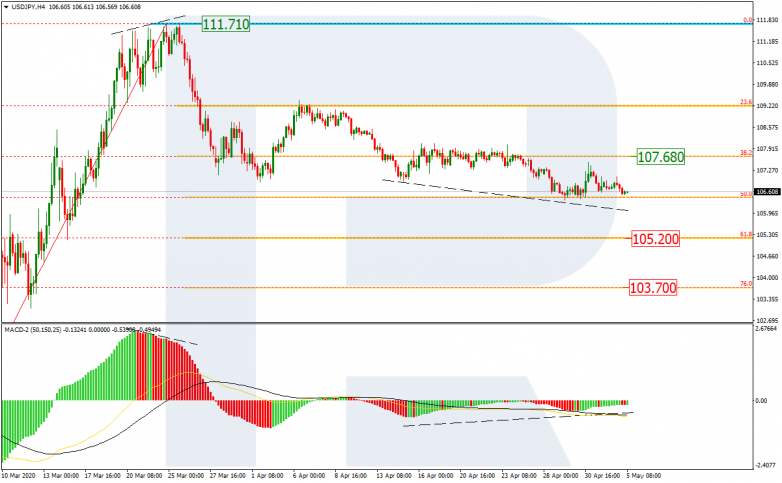 On H1, after an attempt of the wave of correctional growth to reach 38.2% (107.68) Fibo, the quotations are dropping to 50.0% again. The next goal of the decline is 61.8% (105.20).