EURUSD, "Euro vs US Dollar"
As we can see in the H4 chart, the divergence made EURUSD stop at 38.2% fibo and start a new correction. At the same time, it should be noted that the support at 1.1166 hasn't been broken yet, thus indicating a further uptrend. If the pair continues growing, it may be heading towards the fractal high and 50.0% fibo at 1.1495 and 1.1595 respectively.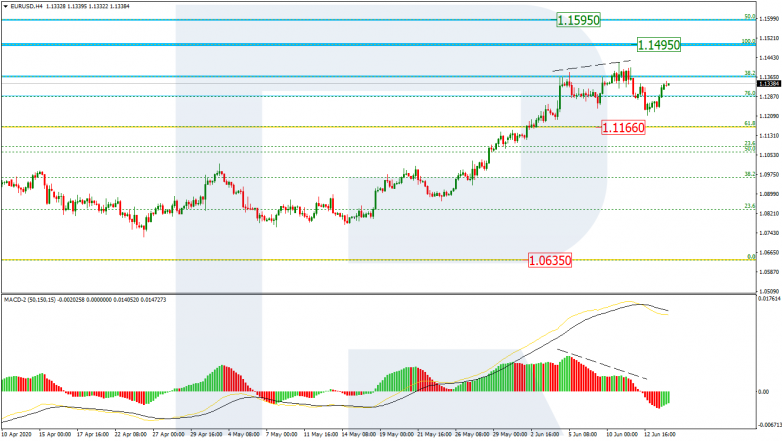 In the H1 chart, after falling towards 23.6% fibo, the pair is moving upwards. If the price fails to break the high 1.1422, the next descending wave may reach 38.2%, 50.0% and 61.8% fibo at 1.1172, 1.1094, and 1.1017 respectively.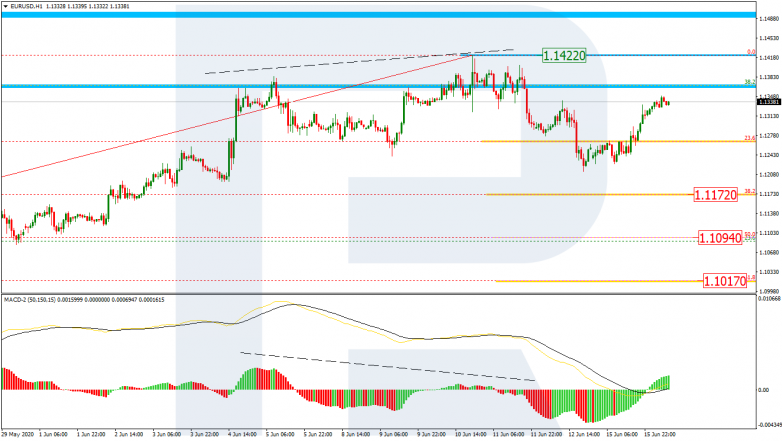 USDJPY, "US Dollar vs. Japanese Yen"
As we can see in the H4 chart, after reaching the low at 105.97, USDJPY stopped falling and right now is trying to rise instead. The speed of the previous descending wave indicates a potential for a further mid-term downtrend. It means that if the price breaks the low, it may continue falling towards 61.8% fibo or even deeper. However, if the instrument starts a new wave to the upside, the targets may be 76.0% fibo and the high at 110.33 and 111.71 respectively.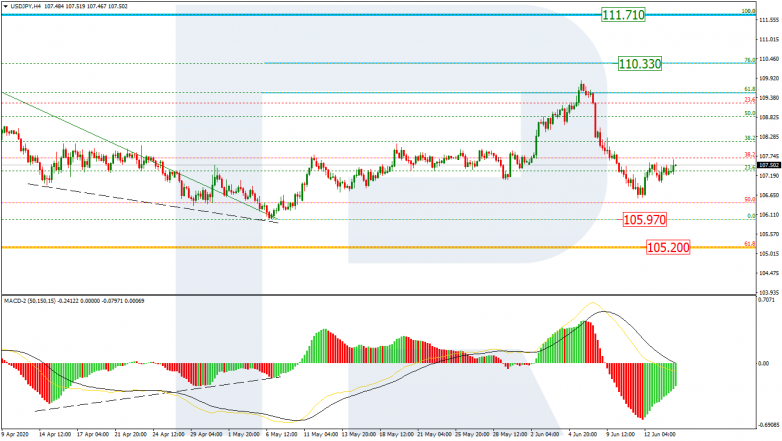 The H1 chart shows a more detailed structure of the current ascending movement after the convergence. The price has reached 23.6% fibo and may continue growling towards 38.2%, 50.0%, and 61.8% fibo at 107.82, 108.21, and 108.60 respectively. The support is the low at 106.57.