GOLD
On D1, the quotations declined to the previous important level of 1920.66 USD. The correction now looks like a Triangle. The pair may go on declining to 1712.50 USD. After the end of the pullback, the growth will continue in the range between 138.2-161.8% Fibo (2254.00-2460.00 USD).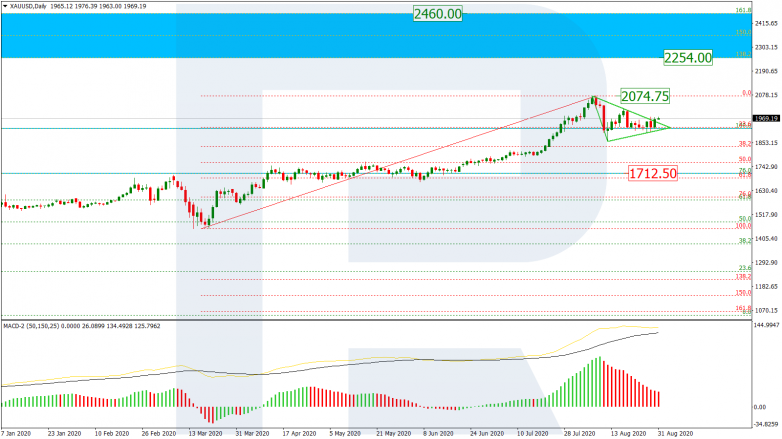 On H4, the picture of the correctional decline and the Triangle after a divergence is more detailed. The aims of the correction are 23.6% (1836.50 USD) 38.2% (1762.92 USD), and 50.0% Fibo (1689.50 USD). Breaking away the high of 2074.75 USD, the quotations will go on developing the uptrend.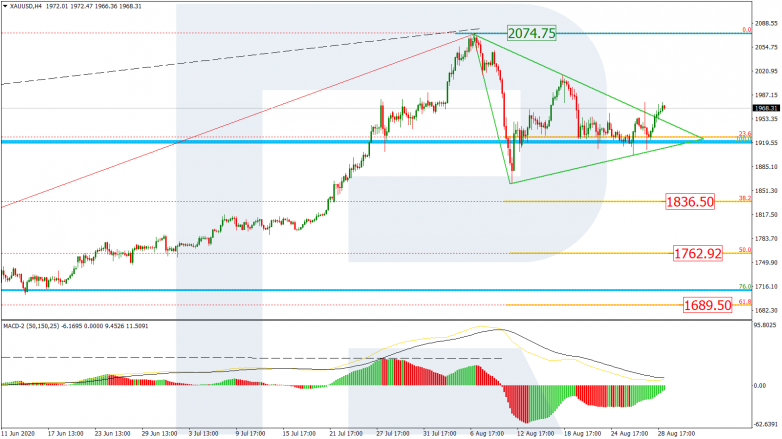 USDCHF
On D1, after a pullback to 61.8% Fibo, another wave of decline engulfed the low and reached the long-term level of 38.2% Fibo (0.9092 USD). Speaking locally and short-termly, the market is expecting a correction. However, after the pullback, the quotations may head for a long-term level of 50.0% Fibo (0.8706 USD).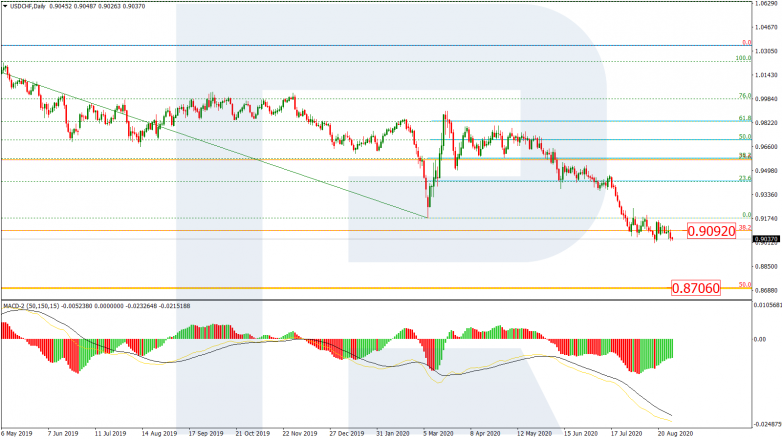 On H4, the quotations are testing 38.2% Fibo (0.9092 USD) very thoroughly. Further decline qill aim at the post-correctional extension range of 138.2-161.8% Fibo (0.8898-0.8728 USD).