AUDUSD, "Australian Dollar vs US Dollar"
On H4, the quotations stepped over and secured above not only 61.8% Fibo but also the post-correctional extension area of 138.2-161.8% Fibo (0.7174-0.7242). The foal of the growth is 76.0% (0.7504). However, there is a correctional decline developing after a divergence. We are not expecting a pullback to the important support levels: the fractal one (0.6776) and 50.0% Fibo (0.6822).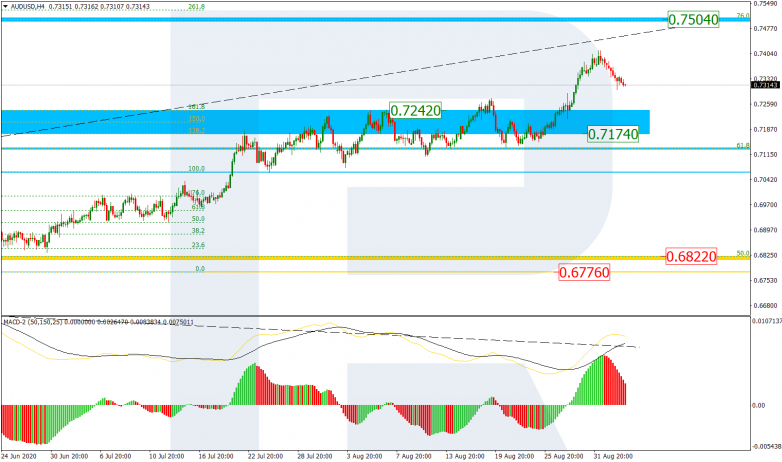 On H1, the pair is demonstrating a wave of decline after a wave of growth and a local divergence. By now, the quotations have dropped to 38.2% Fibo and may proceed to 50.0% (0.7276) and 61.8% (0.7244). When the correctional phase is over, we expect another impulse of growth to the current peak and resistance level of 0.7414.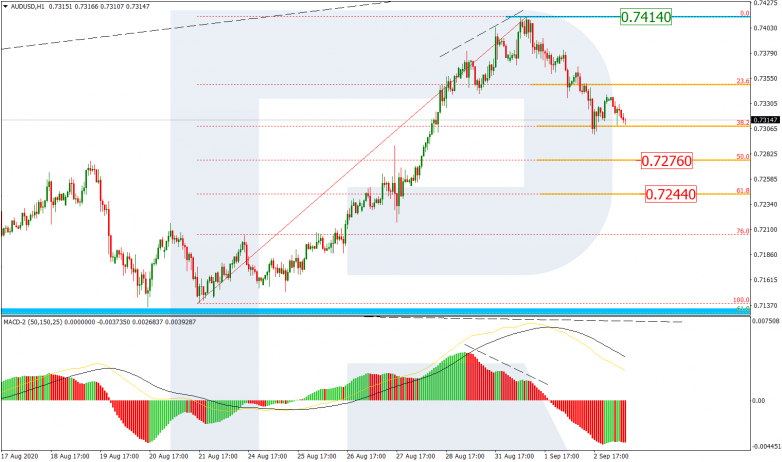 USDCAD, "US Dollar vs Canadian Dollar"
On H4, the quotations have found themselves under the post-correctional extension range of 138.2-161.8% Fibo (1.3164-1.3068) and are trying o secure there. A convergence forming on the MACD forecasts a pullback before the price resumes falling to the fractal low of 1.2951. The nearest goal of the correctional growth is at 23.6% (1.3164). the next goals of the growth may be 38.2% (1.3270), 50.0% (1.3361), and 61.8% (1.3439).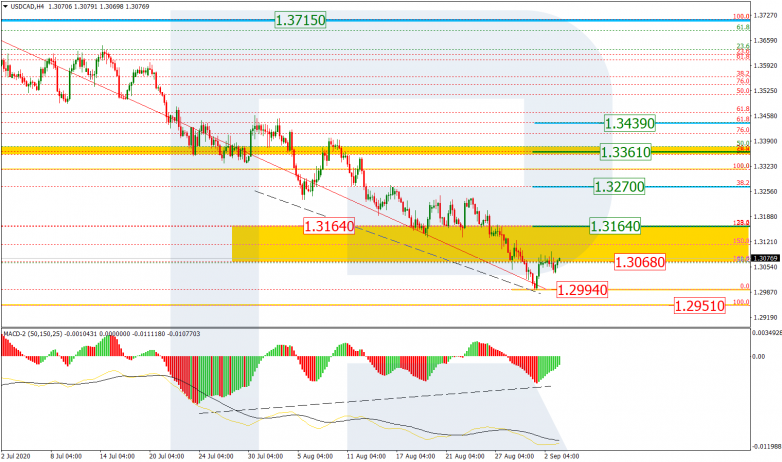 On H1, there is a new wave of correctional growth developing. The first goal of the growth is 23.6% Fibo (1.3164). The support is at the low of 1.2994.