XAUUSD, "Gold vs US Dollar"
On H4, gold dropped to 50.0% (1763.40) Fibo after a lengthy test of 38.2%. Further development of the downtrend to 61.8% (1690.00) can be regarded as the main scenario, but a convergence forming on the MACD might signal a correction or a reversal. If the price bounces off 50.0%, and a medium-term correctional wave of growth develops, its goals will be 23.6% (1836.50), 38.2% (1882.17), 50.0% (1919.00), and 61.8% (1955.80).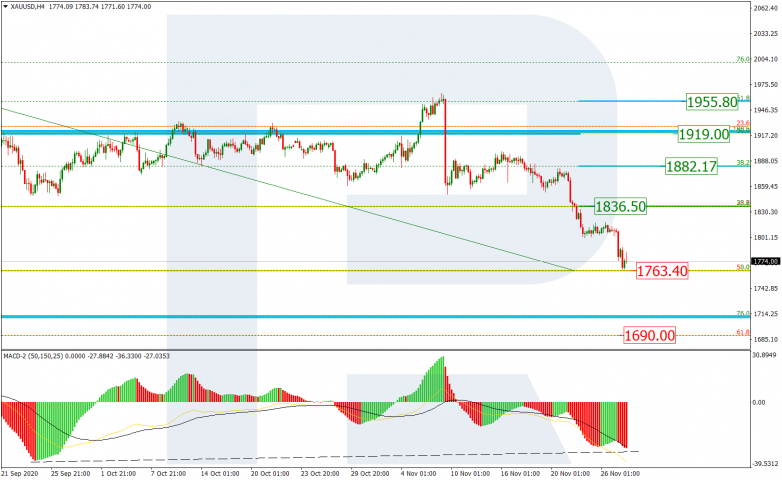 On H1, there is also a convergence forming on the indicator, which can be another signal for a correction. Yet on this chart we can see a potential for a correction of the preceding declining wave. The aims of the possible pullback will be 23.6% (1811.80), 38.2% (1841.30), 50.0% (1864.60) Fibo.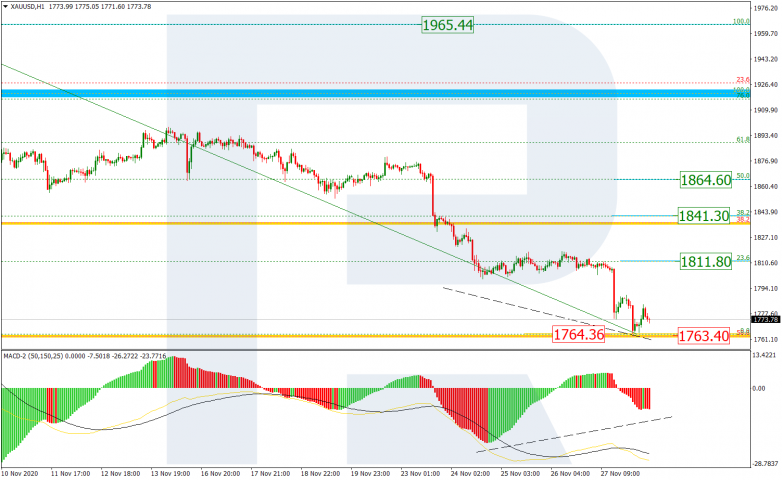 USDCHF, "US Dollar vs Swiss Franc"
On H4, the pair formed a correctional wave of decline after a swift impulse of growth. If the quotations manage to overcome the low of 0.8982, they might drop then to the post-correctional extension range of 138.2-161.8% (0.8886-0.8816) Fibo. Regardless of the outer stability of the downtrend, after a test of the area around the low, a bounce and a new impulse of growth might follow. The nearest goal of the growth might be 76.0% (0.9220) relative to the previous medium-term declining wave, while the main goal is the fractal low of 0.9296.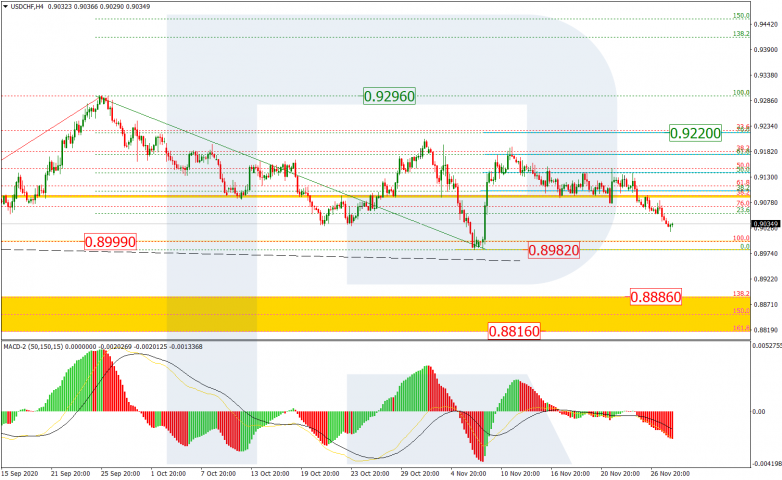 On H1, we can note correctional growth or even a reversal – this is indicated by a convergence forming on the MACD. The nearest goals of the growth might be 23.6% (0.9060), 38.2% (0.9085), and 50.0% (0.9105). The support is at the local low of 0.9019.