EURUSD, "Euro vs US Dollar"
On H4, the quotations have corrected in the form of a Triangle and are approaching a long-term high of 1.2011. Upon reaching this one, the quotations might reach the long-term level of 76.0% (1.2094) and even rise to the post-correctional extension range of 138.2-161.8% (1.2167-1.2262) Fibo. While the wave of growth is developing, there is a divergence forming on the MACD, which might precede a bounce off the high. In such a case, we might expect either a short-term correction or a full-scale wave of decline to the fractal support level of 1.1603.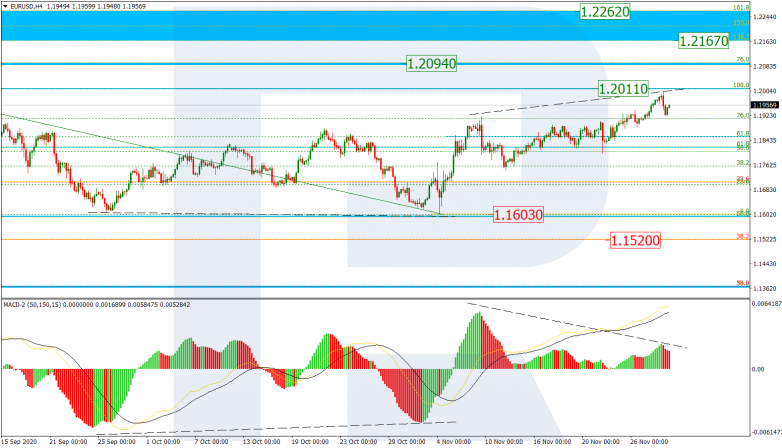 On H1, the quotations demonstrate the beginning of a descending correction after an attempt to reach the high of 1.2011 and a divergence on the MACD. The first wave of declining is aiming at 23.6% (1.1909) Fibo, while the next one might head for 38.2% (1.1850) and 50.0% (1.1803). A breakaway of the high at 1.2003 will signal further development of the uptrend.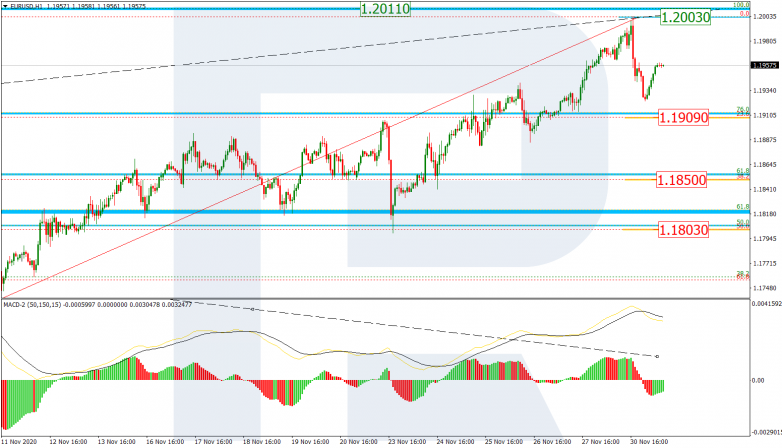 USDJPY, "US Dollar vs. Japanese Yen"
On H4, the quotations are consolidating after several attempts to decline to the low at 103.17. Keeping in mind a convergence on the MACD and a subsequent impulse of growth, we can conclude that the market is preparing a wave of growth. The first impulse has reached 23.6% Fibo, and the next one might raise the quotations to 38.2% (106.43), 50.0% (107.44). The main support remains at 103.17.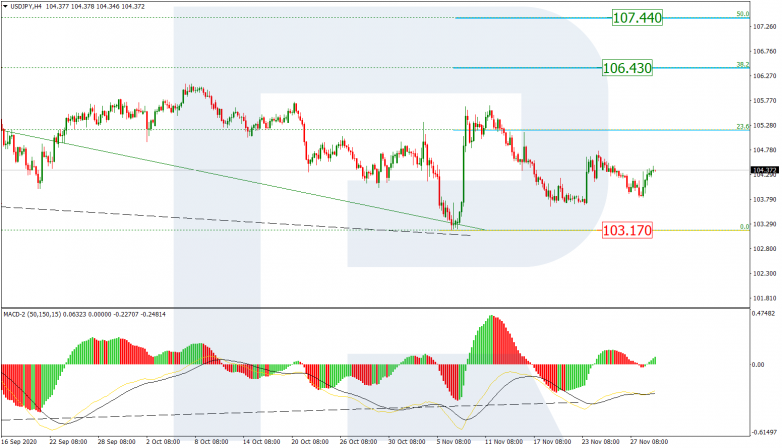 On H1, the previous impulse of growth after a convergence reached 50.0% Fibo. Further growth might head for 61.8% (104.91) and 76.0% (105.19). A breakaway of the peak at 105.68 will signal further development of the uptrend to the medium-term level of 38.2% (106.43). The local support is at the low of 103.65.