AUDUSD, "Australian Dollar vs US Dollar"
On D1, there is along-term uptrend developing. Another wave of growth after a correction approached the high of 0.7414 and is trying to break through it. Such a breakaway will open a pathway to 38.2% (0.7634) and 50.0% (0.8292) Fibo. Meanwhile, a divergence forming on the MACD suggests a potential pullback and a decline to the local support level of 23.6% (0.6820).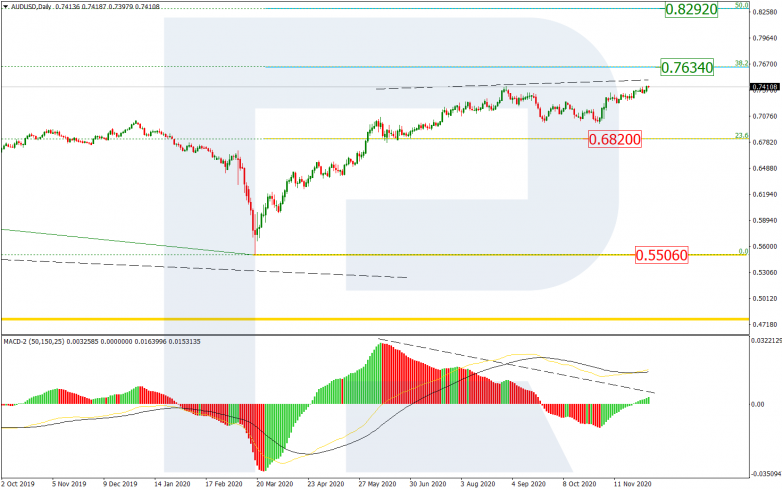 On H4, we can see the dynamics of the wave of growth, test of the high, and divergence in more detail. After breaking through the high, the quotations might proceed to the post-correctional extension range of 138.2-161.8% (0.7574-0.7675), inside which a medium-term level of 38.2% (0.7634) Fibo also rests. A divergence forming might take the price down to 0.7253.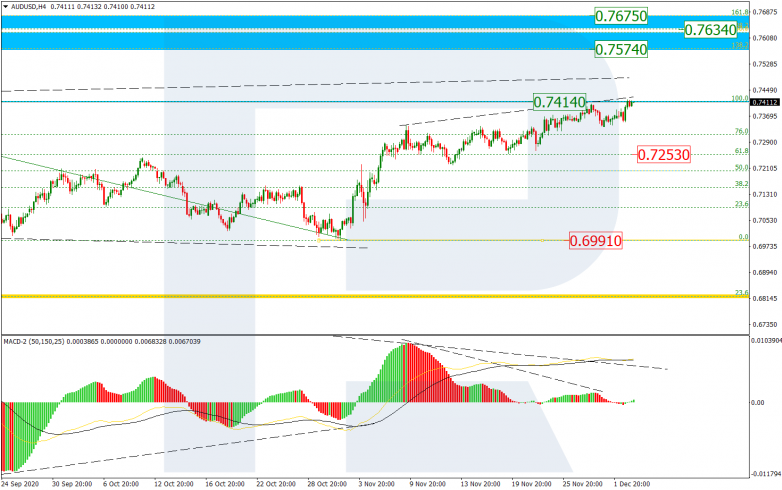 USDCAD, "US Dollar vs Canadian Dollar"
On H4, not much has changed; however, the pair did renew the last low. The wave of decline is still aimed at the post-correctional extension range of 138.2-161.8% (1.2831-1.2732) Fibo. The main resistance level is still at the fractal peak of 1.3420, and the local one – 1.3157.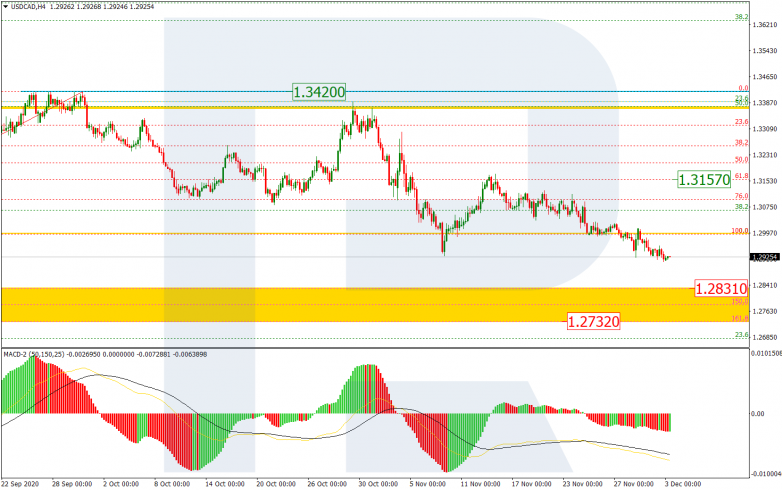 On H1, we can witness the price testing the low of 1.2928. A breakaway of the low will let the price decline to the short-term post-correctional extension area of 138.2-161.8% (1.2835-1.2777) Fibo.