AUDUSD, "Australian Dollar vs US Dollar"
On D1 of the pair, there is an uptrend. Another wave of growth following the breakaway of the previous high at 0.7414 is aiming at 38.2% (0.7634) Fibo. The next goal of the growth are 50.0% (0.8292) and 61.8% (0.8946). Meanwhile, there is a divergence forming on the MACD, which means a probable pullback to the local support level of 23.6% (0.6820).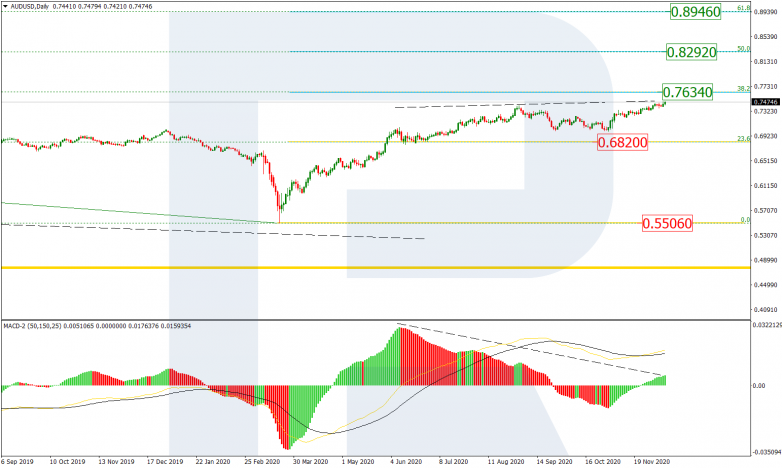 On H4, you can see the dynamics of the wave of growth and the divergence on the MACD in more detail. Upon overcoming the high, the quotations are heading for the post-correctional extension area of 138.2-161.8% (0.7574-0.7675) Fibo, where the target level of 38.2% (0.7634) is also situated. When this level is reached, the forming divergence might provoke a short-term decline to 23.6% (0.7481), 38.2% (0.7389), and 50.0% (0.7312).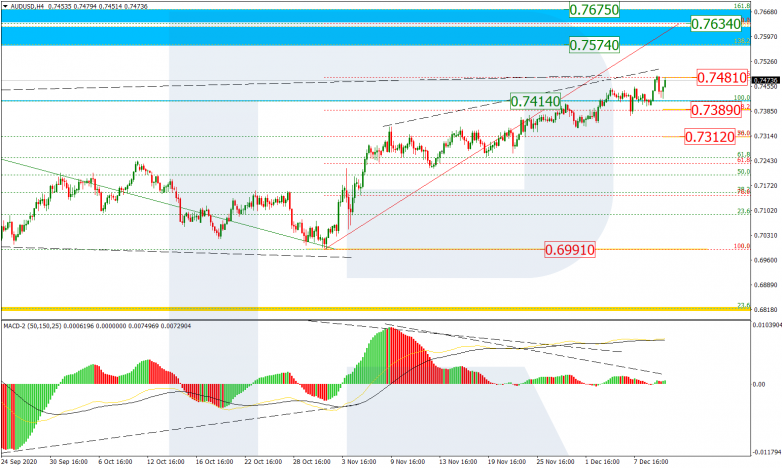 USDCAD, "US Dollar vs Canadian Dollar"
On H4, the quotations have neared the important level of 76.0% (1.2685) relative to the previous uptrend. The key goal of the forming trend is the fractal level of 1.2061. Alongside the downtrend, there is a convergence forming on the MACD, which might predict a pullback to 50.0% (1.3365).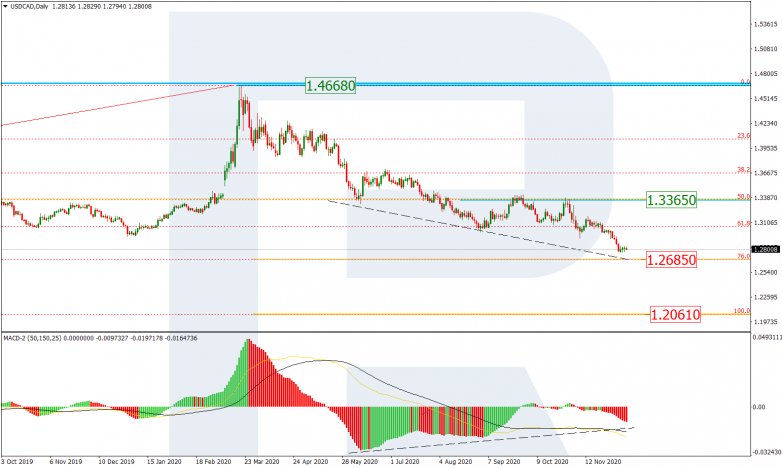 On H1, the quotations are correcting shortly in a post-correctional extension are of 138.2-161.8% (1.2831-1.2732) Fibo. After a breakaway of the lower border of the range, we expect a decline to 76.0% (1.2685).