XAUUSD, "Gold vs US Dollar"
From the technical point of view, the H4 chart shows that the correctional uptrend has failed to reach 38.2% fibo at 1883.00. Right now, XAUUSD is forming another descending impulse towards the previous low at 1764.36. However, as long as the price is moving above the low, the asset may yet grow to reach 38.2% and 50.0% fibo at 1883.00 and 1919.00 respectively. On the other hand, a breakout of the low will allow the pair to continue its mid-term downtrend towards 38.2% fibo at 1725.37.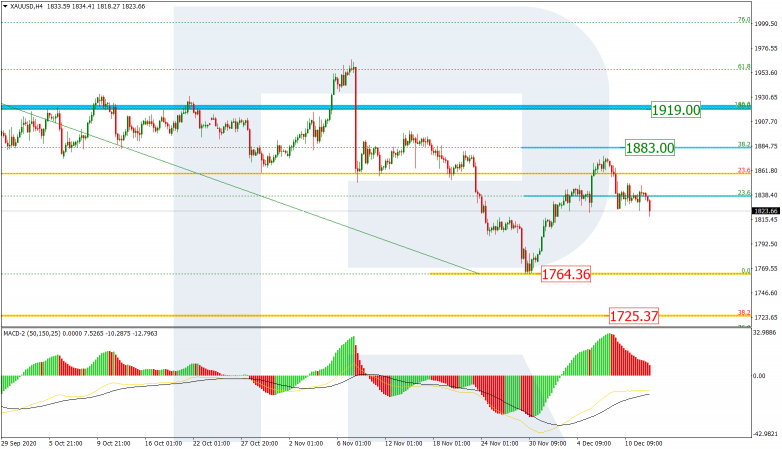 The H1 chart shows a more detailed structure of the current descending impulse after a divergence on MACD. By now, it has already broken 50.0% fibo and may later continue towards 61.8% and 76.0% fibo at 1806.76 and 1791.00 respectively, and then the low at 1764.36. However, a breakout of the local high at 1875.25 will result in further mid-term correction to the upside.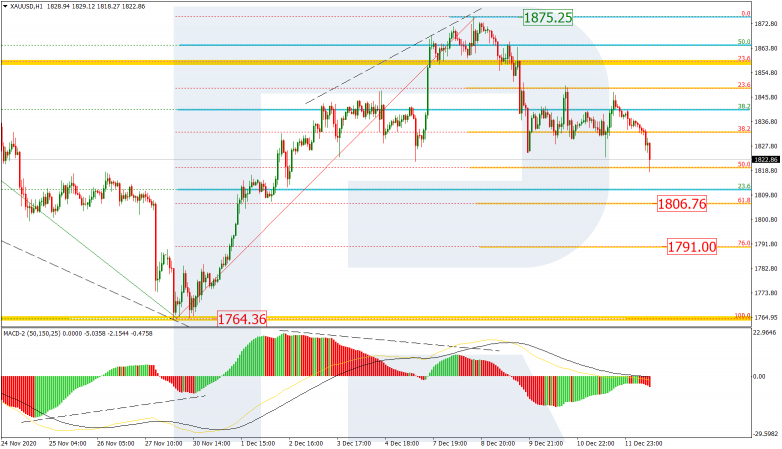 USDCHF, "US Dollar vs Swiss Franc"
As we can see in the H4 chart, the descending tendency continues. After breaking 0.8999, USDCHF has entered the post-correctional extension area between 138.2% and 161.8% fibo at 0.8886 and 0.8816 respectively. The key downside target is the long-term 50.0% fibo at 0.8707. The resistance is at 0.8999. At the same time, a local convergence on MACD says that a new pullback may start at any moment.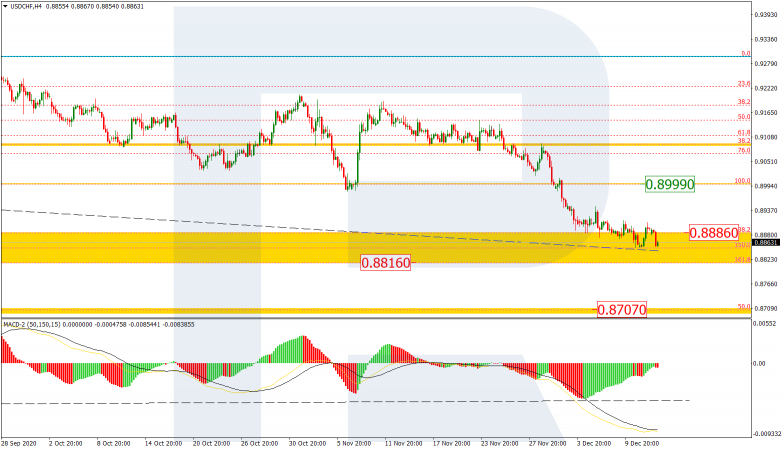 In the H1 chart, the pair is correcting upwards after a convergence on MACD, and has already reached 23.6% fibo. Later, the market may continue growing towards 38.2%, 50.0%, and 61.8% fibo at 0.8944, 0.8972, and 0.9000 respectively. A breakout of the support at 0.8851 will complete this local correction and result in a further mid-term downtrend.