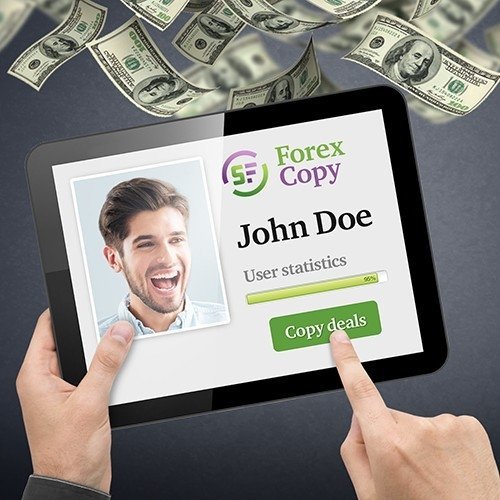 The Forex market can be a fickle master - learning how to analyze market movements well might take years, not to mention that even the most carefully planned strategy can go wrong around extraordinary events like major political changes or natural disasters. Being a successful Forex trader usually means you have to keep learning new things and try to stay informed all the time, and that's not an easy job.
SuperForex is happy to say that we have found a way to make your life easier. Rather than go to painstaking efforts to analyze, predict and plan every single trade you make, we give you the Forex Copy service - a shortcut to success.
Forex Copy is a unique functionality that allows traders to subscribe to the trades of some of our most successful Forex masters.
 Follower
If you're someone who wants to save time but still make a good profit from FX trading, you can become a Follower. You can choose an unlimited numbers of FX Masters to subscribe to - you either have to pay a small daily fee or a % of the profit from each deal and you get to automatically copy their deals to your account. Note that the money on your account is still yours, so this is not an investment. You account is simply taking the same positions as the Master. We offer a wide selection of FX masters that you can choose from, so take your pick!
 Master
If you're very confident in your trading skills and don't need any help, you can consider becoming a Forex Master in our Forex Copy program. As a Master, you can continue in your regular trading but you'll also be making additional profit from your followers. You get to choose how much a follower should pay to copy your deals, either a daily fee or a % of their profit. Think about it - you will be doing what you already do anyway, but you'll get more profit for sharing your strategy with others. Doesn't that sound good?
If you're interested in becoming either a follower or a master, you can learn all about our Forex Copy service here.
We wish you much success in your trades!